Short Story #20
An ode to April & Spring
Like a flower opening its petals to greet the world, the sun rose over the most romantic city its light filling the sky; pure scattered light illuminated Paris bringing the legendary city to life.
The picturesque morning made many Parisians smile as they went about the day, but Monsieur Raoul Gilles grumbled as the scent of Spring fills his nostrils. He disliked this time of the year for it was the most romantic time for lovesick locals and flowers overflowed from almost every store.
"ACHOOO!!" he sneezed as he made his way down rue des Saints-Pères not paying attention to where he was walking and grumbling about Spring ruining his sinuses so that's why the question caught him off guard.
"Would you care to buy a bouquet of freshly cut roses?"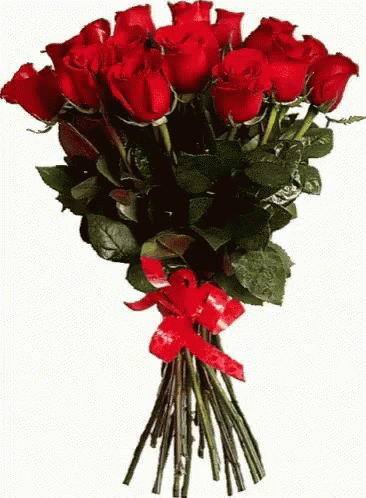 Gilles stops abruptly after realizing that he was at the end of rue des Saints-Pères and slowly turned around to face the soft sing-song voice. It belonged to a woman not much older than twenty-five standing outside of a small flower shop with baskets of flowers at her feet. The sun rays cascaded onto the reddish curly hair and small bare shoulders and danced on the smattering of freckles across her cheeks giving her an impish glow.
But it was her bright eyes which made him stare. The striking, yet soft baby blue eyes remained wide open, a perfect Spring sky! His breath hitched in his throat. He had never seen eyes this beautiful!
The woman waited, holding out to Gilles an armful of luscious red roses. When he didn't express a wish to buy a bouquet, she offered, "Or do you prefer lilies, tulips, or some other Spring flowers?"
Gilles shook out of his stupor. "I um, actually don't like flowers." The woman's radiant smile fell from her face and he quickly adds, "I'm allergic to the pollen."
"Oh," she said and nods in understanding.
"But I'll take a bouquet of tulips. "Gilles hurriedly said just as she made to turn to go inside the shop. "My sister is unwell and she'll truly appreciate them."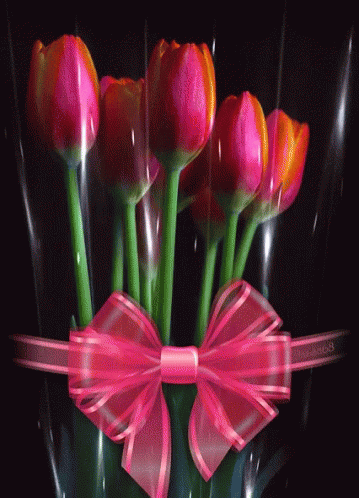 The smile on the woman's face was back and all was right in the world again for that's the only expression that looked right with her Spring eyes. She told him the price for the tulips and he reached into his messenger bag to retrieve his wallet. Once he had the required cash, he held the money out so he can take his purchase, but this gesture wasn't met half way. She was facing him wrong and she held the bouquet of lilacs like she was waiting for it to be taken from her instead of handing it off to him.
Gilles stared at the woman and noticed two things he didn't before: her exceptionally beautiful eyes hardly diluted and a blue cane leaned on the open door. He was so preoccupied with the woman's face that he failed to notice that she was blind.
Chuckling, he took the flowers from her hand and pressed the money into the soft palm of her hand. "I better go," he said.
Her face brightens. "Thank you for purchasing flowers. I hope the rest of your day passes well."
"And same to you, my lady. Same to you."
Gilles sneezed all the way back to work, but he was in a happier mood than when he woke up to the Parisian Spring and after reading the attached poetry to the bouquet, something tells him that he'll be back to Mademoiselle Flowers soon.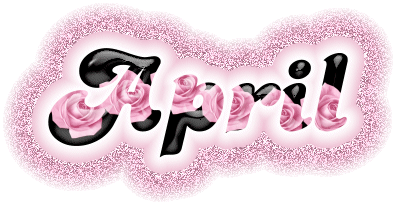 ***ALL GIFs via Google Search
I've missed this. I've missed writing short stories. I wrote and edited this story in two sittings because when I started writing it, I was not feeling it. It's not the best I've written to date, but I wanted to write something about romantic April in the beautiful season of Spring set in only the most romantic city in the world. I wanted to focus a little more on Mademoiselle's character because she's blind and sells flowers attached with poetry and I thought she was probably one of the more interesting characters I've had in a long time. Anyways, thank you for reading, although I did not deliver the romance I wanted to. God bless. 💙