March is celebrated as Francophonie Month and today is UN French Language Day and International Francophonie Day.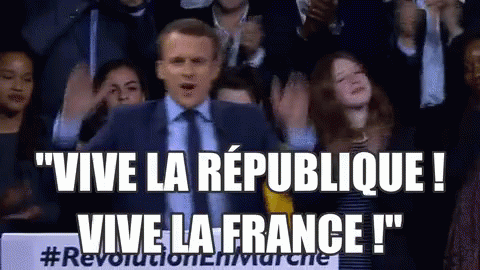 UN French Language Day celebrates the culture, history, and achievements of this beautiful language and to also promote multilingualism. International Francophonie Day celebrates Francophone culture. This day was created in 1988 to celebrate the signing of the Niamey Convention in Niger on 20 March 1970.
French used to be the language of diplomacy, so today, I'll just share a few facts about La langue française.
* French is one of the five most spoken Romance languages.
* French is the official language or one of the official language in more than 43 countries. It is spoken by 125 million people globally on every continent.
* The French language is one of the six official languages of the United Nations. The other five includes Arabic, Chinese, Russian, English, and Spanish.
* Although many dialects and different variations exist, Parisian French is the 'model' for the French language.
* French is one of the official languages of Switerzland, Belgium, and Canada.
* We can trace the roots of the French language during 6 periods: 
1. Gallo-Romance (5th-8th centuries)
2. Old French (9th-13th centuries)
3. Middle French (14th-15th centuries)
4. Early Modern French (16th century)
5. Classical Modern French (17th-18th centuries)
6. Contemporary Modern French (since the 19th century)
On a not so related French note, France has won 15 Nobel Prizes for literature, more than any other country. After all, they gave the world some fantastic writers such as Victor Hugo and Alexandre Dumas and I think their literature is top notch. 👍
Now, I'm just going to Chez Bogato on 17 rue Liancourt to sample some authentic French pastries. 😉
Happy French Language et Francophonie Day, Francophones (and Francophiles! Yes, we're joining in, too!) 
***GIFs via Google Search