I trust that all of you had a great weekend and that you're ready to go out and win the day because…
Man! It seems like just yesterday was Monday! My weekend was not rested and I am a little sleepy, but I am blessed to have woken up this morning all thanks to God. 💙
Today's positivity note is going to be short. Instead of wishing and hoping that your best friend or neighbor or colleague or a family member can change his/her ways, focus on changing you first.
Sometimes, we look at others and see their faults, most of the times neglecting ours. Maybe if we work on our faults, we can be an inspiration to others who may want to wonder why we're so positive (and possibly chipper 😄), causing them to work on their own negative areas in their lives.
I haven't been on Twitter for a month or so, but when I logged on earlier, this tweet greeted me:
For at the end of the day, you might have a great job and live in a big house and wear fancy clothes, but you're no better than your poorer neighbor. 
With that thought in mind, have a blessed and happy Monday.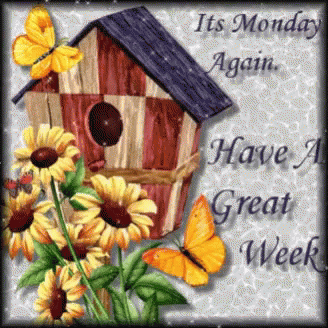 via Tenor