Short Story #19
Christian YA (or sort of)
When Agnes found her best friend, Reece, she was bawling her eyes out in the girls' washroom. Thinking that someone did something terrible to her BFF, Agnes quickly dove into action in comforting her.
"Reece, what's wrong? Why are you crying like this? Who hurt you?"
Reece blew her nose into a tissue and looks at her friend with teary chocolate brown eyes. "Didn't you hear?" she babbled. "He… He was just arrested."
Agnes was confused. Her best friend had two older sisters and no brothers. Reece's father was the principal of the school they were currently attending and he gave a speech to the morning assembly half an hour ago. So "Who was arrested?"
"They found him with an underage girl…"
This was getting weirder by the second. She helps Reece off the floor and took her over to the sink to wash her face. She was thankful that the bell had gone for the second period and the students were currently in class. Yet, she was aware that anyone can walk into the washroom at any given moment and she didn't want them to find Reece this way.
"Come now, we have French and…"
"I'm not going to that stupid French class!" Reece yelled in anger. "Not when Matty is probably going to prison for a lifetime and the class is going to make fun of me."
The remark made Agnes' blood run cold. So this is what the tears were all about? Some Hollywood B-lister who didn't know that some California native existed and was the president of his so-call fan club?
Agnes didn't want to know how she'll feel when/if it was her favorite celebrity's turn to fall. But after witnessing her best friend falling victim to celebrity worship, the illusion was shattered and she wondered if she too was guilty of such idol worship. When she got home that evening, she ripped posters of her favorite boy band off the wall and got down on her knees to ask God to forgive her of putting man on a pedestal and to give her a new heart in which He could dwell in.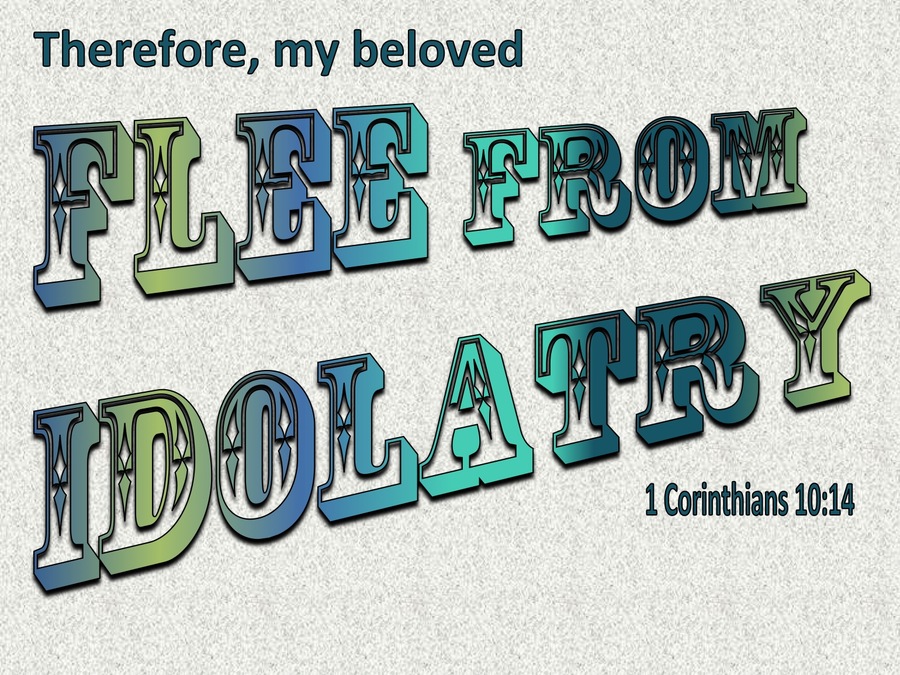 via Inspirational Bible Verse Images
And the spirituality theme continues in my stories. 🙂 People will worship anything and anyone because they're sheep looking for a shepherd to guide them. In this present world, many people worship celebrities, sometimes without even knowing it. We put too much effort in idolizing celebrities (including social media stars) instead of God. We tend to put them on a pedestal forgetting that in the end, they have selfish desires and tendencies just like us. None of them are sinless.
God does not grant dual citizenship: you cannot eat at the Lord's table and dance with the devil at the same time.