Hmm… I've read many books over the years, but at the moment, I just can't seem to think of any book that made me sad. And that makes me sad.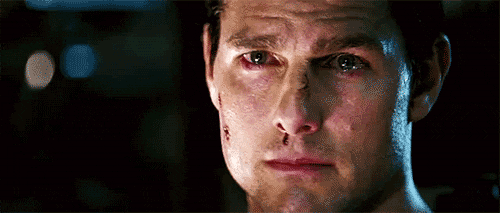 I've actually had my fair share of sad stories over the reading years.
I'll be on my merry way, skipping along the pages and whistling a happy tune until that dreaded unexpected moment just hit you in the heart and mess up your emotion. If you're reading alone when that moment hits you, it's all good for you can have a good old cry in private and dry your eyes, but when you're in the presence of friends and family, it's hard to cry and you're sniffling and you're like…
So, this is the part where I talk about sad books. I stand by not liking happily-ever-afters and some of these authors got it right when it comes to how a book should end. They weren't afraid to tug at heartstrings as in the process thus sucker punching us hard! I don't go looking for sad stories, but when I come across them, it's hard not to get emotional.
This is not a book that I usually go for and I have to thank my sister for checking this book out of the library on my behalf when I was an active member. It follows the lives of two best friends named Kate and Tully. They grew up in the sixties and they live completely different lives, but they have the same dream: they want to be anchorwomen to work alongside each other. Aww! Life does not turn out the way that they think it would. There's anger, resentment, and jealousy that spans over 30 years of the women's lives. After Kate passed away from cancer, Tully would visit Firefly Lane, the road that served as an everlasting symbol of their friendship. 
Hannah captured the beauty and ugliness of friendship. Betrayal, hurt and forgiveness in a bottle. She also showed that sometimes you do get everything that you want out of life, and you can still be unhappy. It also reminds us that we can be here today and gone tomorrow and we shouldn't live life with a grudge. Forgive and let go before it's too late.
I think that's enough heart slaying today.