Dear Diary,
I am sick of the shallow writing and the overused tropes in YA. I think most of the writing is lazy and authors should be ashamed to call themselves writers. YA is like pop music: unoriginal, recycled and cliché. But these are my opinions.
Definition of Young Adult (YA) Fiction:

 Fiction marketed towards readers ages roughly 12-18. Protagonists are often teens doing bad things.
YA books are repetitive. The main protagonists almost always seem to have major problems and bisexuality is a recurring theme because some authors know that this is a selling trend and they abuse it. Ca-ching! If someone isn't gay, bisexual, or a lesbian, the protagonist is suffering from sexual identity. Or their parents don't care about them. Or someone is suffering from depression and wants to commit suicide. And these books are supposed to be for young adults! What happened to a good old Hardy Boys mystery?
When authors are not dealing with the sexes, they're talking about magic, fairies, zombies, witches, and vampires. The protagonists are almost always rude to their parents. Then there are the constant love triangles! It is getting old and boring now. I also dislike perfect endings given that happily ever afters is not guaranteed always. Would it hurt ya to end on a forlorn note? Or a note saying that although things didn't look too good at the moment, the protagonist was willing to work with what she/he have?
Some of these books are dumbed down with generic plots and overplayed themes with nasty characters. The new trend in YA is feminist empowerment and I honestly can't with these adults writing books for young adults to indulge in. I feel as if all these YA books are the same stereotypical tropes except for very few.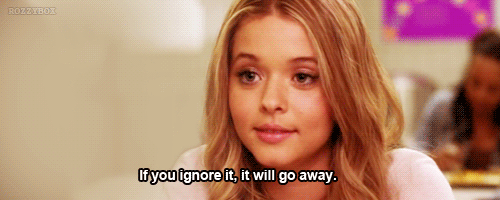 That said, I've enjoyed a few YA books over the years, but hey, every life has stages.