Share a story where it was very difficult for you to forgive the perpetrator for wronging you, but you did it — you forgave them.
I think I'll talk about forgiveness instead, so…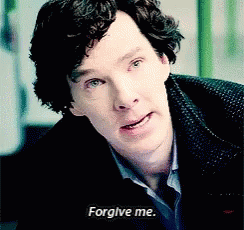 I tend to forgive easily because that is what God wants us to do. And think about this: had God not forgiven us of our sins, where would we have been today?
When you forgive someone even if they're not sorry, you let go of bitterness and you feel at peace. 
When you forgive someone, it means that you won't bring it up with others behind the person's back for you no longer hold it against them. It also means that you won't be bringing it up at every opportune moment with the person. It's over and done, move on.
Even our King Jesus Christ had cried forgiveness from the cross. To think that God had not forgiven Jesus's murderers!
If you're holding onto something that is giving you a heartache, let go by forgiving. And remember: There is no love without forgiveness and there is no forgiveness without love.
Also, remember that forgiveness is free. There is no fee to pay in order to forgive someone.
*** Pictures and GIF via Google Search