In four cities across the world, four people die violently and mysteriously. The dead share a single crucial link: each was connected to an all-powerful environmental think tank. Two of the victims' widows-accomplished artist Diane Stevens and international supermodel Kelly Harris-may hold the key to their husbands' demise. Terrified for their lives, suspicious of each other, and armed only with their own wits and guile, they must join forces in a nightmare cycle of hunt-and-kill. At stake is the shattering truth about the tragedies that robbed them of the men they loved…and about an awesome conspiracy whose ultimate target is as big as the earth and as close as the air we breathe.
Author: Sidney Sheldon
Publisher: Grand Central Publishing (June 01st, 2005)
Chapters: 46
Pages: 399
I am so happy that I got this book on sale because it was not all that I had expected it to be.
The characters were fairly developed and there were backstories, but they were missing personalities. We have Kelly Harris, a black successful supermodel based in Paris and she's afraid of the dark because she was raped at eight. But the story was not about her and I think the title is misleading. It should have been 'How Many Times Can Two Dense Women Outfox a Nutty Businessman?' In a nutshell, the story is about this businessman who yearned for power, got it, betrayed his kind and gentle brother, took over the company, built a weather machine and murdered scientists who refused to leave their company to join his. It was predictable and boring.
I was disappointed when Diane and Kelly went to the memorial at KIG and nothing thrilling happened. They just went in and back out with the help of some TV anchorman. No action.
What really irked me was the author calling the PSG football venue the Paris St-Germain stadium. He did not do his French and football research. The stadium is called Le Parc des Princes and its Paris SAINT-Germain, not ST! If you don't want to write SAINT, at least write Paris SG or PSG! The author goes on to say that a championship game was taking place between Lyons and Marseilles. 
I am sorry, but Lyons? Marseilles? The clubs are Olympique Lyonnais and Olympique Marseille. We call them LYON (or OL) and MARSEILLE (or l'OM), not Lyons and Marseilles!!!! THERE ARE NO Ss AT THE END OF THE TEAMS! NONE!!!!!
Did this author even do his research? I am appalled and insulted and I am not even français. 
Okay, now back to the story.
With so many henchmen after Kate and Kelly, you'd think THAT AT ONE POINT they'd think of disguises. You'd think they wouldn't be so stupid to contact KIG to enquire after a certain secretary. You'd think for heroines, they'd be smart, but they were really dense and I don't buy their so-call clever slipperiness.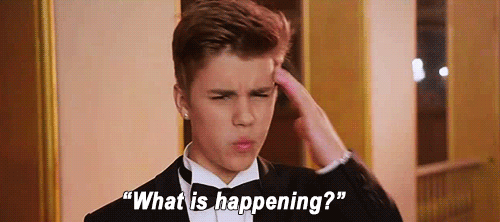 The problem with the female characters is that they're one-dimensional. Also, they aren't real women, but the product of the author's fantasy of what a perfect woman should be. This book goes straight to the trash.
VERDICT:
NEXT UP:
The Echo of Violence by Jordan Dane