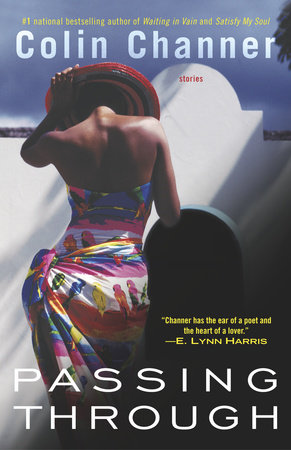 From the national bestselling author of Waiting in Vain and Satisfy My Soul comes a sexy, witty collection of connected stories set on San Carlos, a tiny island with an old volcano in the Caribbean Sea.
Spanning the early 1900s up to modern times, the stories trace the intersecting lives of travelers, expatriates, and local folks in ways that shock, illuminate, and reveal. From the American photographer who finds her world disturbed by new forms of love and lust, to a charismatic priest confronted by the earthly perks of fame and stardom, the diverse mix of characters are united by the universal search for love and understanding—a challenge on an island simmering with issues of politics, power, and race.
Written with poetic grace and titillating candor, each story shines against its own tableau—World War II, the rise of Fidel Castro, Mt. Pelée devastating Martinique, import-export trading, Bob Marley in the days before his music echoed all around the world. As men and women fall in love, marry and remarry, face moral conflicts and new identities, the volcano sees it all. From plantation days to the roots of revolution, it is a silent witness to the turbulent century that engulfs this tiny island of eternal humor, passion, and allure.
Author: Colin Channer
Publisher: One World/Ballantine (June 29, 2004)
Chapters: 7 shorts; 8 letters to the Editor
Pages: 351
We're not here forever. We're all just passing through.
This review is going to be short.
I had the displeasure of attempting to read this book. The best thing about working in a library is reading the books before the patrons borrow them. The worse thing about working in a library is reading the books before the patrons borrow them.
I couldn't finish this book and there was no use in torturing myself to book death. From what I've read, the men and women seem to be carbon copies of each other. I abandoned this book on page 138. I don't think I'll read another book by this author.
VERDICT:
… to hold my attention, that is.
NEXT UP:
The Take by Martina Cole