Cheila did the
100 Questions Tag
two weeks or so ago and I thought I'll give it a go because I love doing fun tags. It's 100 questions, so if you plan on sitting through this post, I suggest you grab your popcorn.
1) What's your favorite season?
Football season. 🙂
2) Grab the book nearest to you, turn to page 18, and find line 4.
The Bible is the book always nearest to me. Page 18, line 4 taken from Genesis:
And he said, Lay not thine hand upon the
3) Who was the last person you texted?
My father.
4) Before you started this survey, what were you doing?
Learning motor vehicle regulations with my sister.
5) What is the last thing you watched on TV?
France v Wales. It's been a while since I've sat down to a football match. I now look forward to watching that game we have against Germany on Tuesday, God's willing.
6) Without looking, guess what time it is.
5:24 pm
7) Now look at the clock–what time is it?
5:29 pm
8) With the exception of the computer, what can you hear?
Frogs croaking and parrots chirping. Wait, do parrots chirp? I think they squawk. 
9) Do you like fish?
Once it contains scales and fins.
10) Mac or PC?
Definitely PC.
11) Do you remember your dreams?
Sometimes.
12) When did you last laugh?
A few minutes ago.
13) Do you remember why/what at?
It was to do with a question on the regulations manual that my sister is studying for.
14) Have you ever been to Canada?
Not yet.
15) Shoes, socks, or bare feet?
Bare feet.
16) Do you wear perfume?
Yes.
17) What is the last film you saw?
American Made. I didn't write a review, but Tom Cruise SLAYED.
18) If you could live anywhere in the world, where would you live?
*sighs* Anywhere in France.
19) If you became a multi-millionaire overnight, what would you buy?
I know that this is not relevant to the question, but I'll give to churches and charities, open a franchise and travel the world on missions for the Lord.
20) What's your favorite band?
I don't care for music anymore, but Depeche Mode and Dobre Brothers.
21) Have you ever had to have surgery?
No.
22) Do you enjoy school?
Never liked school.
23) What do you think of these questions so far?
24) Are you a righty or a lefty?
Right, although I wish I was ambidextrous. 😛
25) Who made the last incoming call on your phone?
My bestie Tammykins. ❤
26) What is the last thing you downloaded onto your computer?
New fonts!
27) Last time you swam in a pool?
I can't swim.
28) Type of music you dislike most?
I don't listen to music like before.
29) Are you listening to music right now?
No.
30) What's your favorite color?
Blue eyes.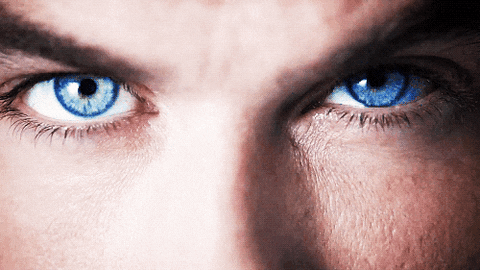 31) Is there anything you're disappointed about?
No, I am content and blessed. 
32) What was the last thing you bought?
Books. It's always books! 🙂
33) Sun or rain?
Both, although of late, I am favoring the rain. 
34) Would you rather go bungee jumping or skydiving?
I'd love to do both!
35) What's your zodiac sign?
I don't follow/believe in signs.
36) What's your hair color?
Black, reddish-brown at the very back.
37) What quote do you live by?
Matthew 6:34: "Therefore do not be anxious about tomorrow, for tomorrow will be anxious for itself.  Sufficient for the day is its own trouble."
38) What's your favorite zoo animal?
I don't like the zoo, but if I had to choose it might be the giraffes.
39) Do you have any pets?
Yes, a cat and a dog. ❤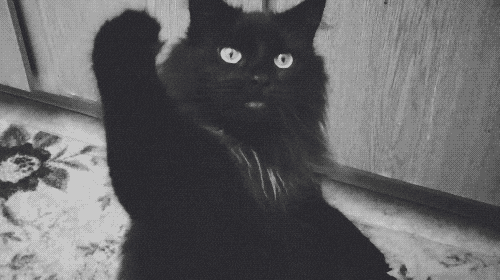 40) What color are your eyes?
Brown.
41) Do you wear any kind of jewelry 24/7?
No.
42) Do you turn the water off when you brush your teeth?
Yes.
43) Do you know how to change your car's oil?
I don't have a car.
44) Do you have any phobias?
Not that I believe.
45) What's your lucky number?
I don't have one, but my favorite number is 4.
46) Have you ever eaten a crayon?
No, but I have eaten chalk! 
47) Can you solve a Rubix cube?
Never tried to.
48) What are you listening to right now?
The sound of my mother's voice. ❤
49) Do you like unicorns? 
No.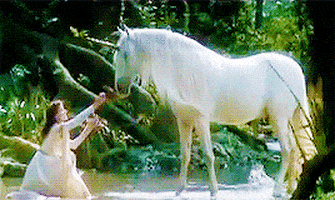 50) Do you wear the hood on hoodies?
Sometimes.
51)  Is the glass half empty or half full?
Neither.
52) What's the farthest away place you've been?
San Fernando. ❤
53) Do you untie your shoes when you take them off?
My shoes don't have laces.
54) What's your favorite radio station?
I don't listen to the radio.
55) Are you allergic to anything?
Rudeness and lies.
56) Were you named after anyone?
No, thank goodness!
57) Do you wear glasses/contacts?
I wear glasses when I have to read.
58) Have you ever walked out of a movie theater before the film was over?
No. Even if the film was bad, I stayed because movies are expensive. I don't go to the movies anymore, though.
59) What's your least favorite school subject?
A toss up between Maths and Science… when I used to attend school.
60) Put your iTunes library on shuffle. What song comes up?
I don't have iTunes, but I can shuffle the playlist on my phone… Michael W. Smith's Above All.
61) Do you wear jeans or sweatpants more?
None.
62) Where in the world would you like to travel?
A lot of places, but France remains the top priority.
63) Are you traveling anywhere soon?
I hope so. 🙂
64) Have you ever built an igloo?
No, but I'll love to build one!
65) Best thing at Starbucks?
Strawberries and crème frappuccino. I haven't been to Starbucks for a while, though.
66) Do you like watching scary movies?
No.
67) What's the best thing about school?
With a smile ten miles wide on my face I can happily say that my school days are behind me.
68) What were you doing at midnight last night?
Working on Dangerous Obsession. 
69) What's under your bed?
Shoes.
70) How do you really feel about what you're doing right now?
I know this word is overused, but I am just content right now.
71) Think fast, what do you like right now?
The food I just consumed.
72) Are you sarcastic?
No. I'm about as dry as a used lemon. 🙂
73) What time do you get up?
5:45 am or earlier on weekdays, 7:15 am for church and I sleep in late on Sundays.
74) What was the name of your first pet?
Skipper. He was a red tomcat.
75) What color are your sheets?
Blue of course!
76) How are you feeling right now? 
Terrific!
77) What was your favorite food as a child?
Saltfish and dumpling.
78) Can you whistle? 
Partially.
79) Do you drink soda?
Not anymore.
80) Have you read the harry potter series?
No, and I have any intention to.
81) Can you drive a stick shift?
I don't have a car.
82) What's your favorite candle scent?
83) Have your pants ever fallen down in public?
No.
84) Do you sing in the shower?
Yes!
85) Can you speak another language?
Some French.
86) Can you close your eyes and raise your eyebrows?
Of course!
87) Dogs or cats?
Although I have both for pets, I'll always prefer dogs.
88) Do you make wishes at 11:11?
No.
89) What's your favorite type of chapstick?
I don't use chapsticks.
90) Which came first–the chicken or the egg?
The chicken.
91) What are you reading now?
The Holy Bible.
92) Can you touch your nose with your tongue?
Just tried it… almost, my tongue isn't long enough.
93) Can you walk in heels?
Yes, but I haven't worn heels for a while.
94) How many rings before you answer the phone?
Give or take, two.
95) Any new and exciting things you'd like to share?
Well, Tammy came to my work twice last week and it was a blessing to see her because she's busy with rehearsals.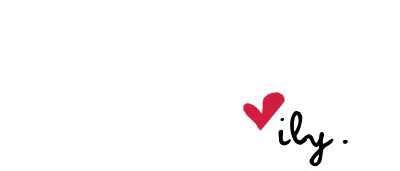 96) What is most important in life?
Living for God.
97) What inspires you?
Jesus Christ is my true inspiration. 
*** I numbered it accordingly because I am a little OCD when I see things out of place, but while answering the questions, I realized that there was no Q 9, Q 21 and Q 80. 

I am not tagging anyone to do this, but Tammy, I'll love to read your answers if you're up for the challenge. 🙂
*** GIFs via Google Search