*Groans* I apologize for sounding like a petulant child, but I am so tired at the moment. I did not get to put in any writing over the weekend to reach my 10,000 words goal. Yesterday, I think I lost a little bit of inspiration due to the fact that time is not on my side as of late and almost thought of abandoning ship.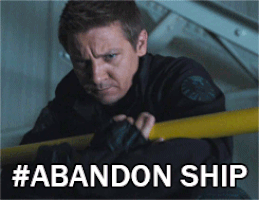 I went home, slept, woke up sometime around eleven pm and wrote a couple of pages before my hand gave up on me. It still didn't get me to 10,000 words, but I'm still on the ship until it sails off into the sunset.
Although it's the 8th day, it's never too late to start writing your story. It's still pretty early, so make some time and start writing today. 
Total Word Count: 6034