29th October 2017
This is the day that I answered the call to accept Jesus as my Lord and Savior… exactly one year ago.
As a little girl, I attended church with my mother, and I'll sit down and pay attention to the pastor. I thought that having God in my life was a win-win situation, but growing up, I slowly, but surely drifted away (by neglecting His Word and not attending church). School got in the way and then work (I believe that school and work is a form of imprisonment!). Eventually, I put Him on the back burner in favor of trying to make it on my own. No, I did not attend parties for where there is a crowd, I don't hang, but I was interested in the entertainment industry as I wrote songs and scripts.
I would still pray and thank God for waking me to see another day, for the meal He provided and for the roof over my head, but it was not the same as having an intimate relationship with Him. Last year, I sat down and prayed about it and I was pointed to church, an important part of my new spiritual life that I knew I was missing, but somehow ignored. After attending a few months of church, my spirit was renewed and I started to draw/feel closer to Him.
There was only one more step left for me to do: baptize. The decision was not mine to be made, but His, and at the time He made known that it was time for me to go into the water, I was excited and nervous. Excited because I was finally putting my life in His hands; nervous because I dislike venturing out at sea although I love the sea! 🙂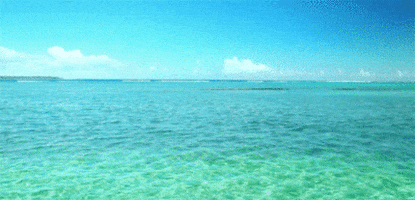 Being baptized and accepting Jesus Christ as my Lord and Savior was singlehandedly the most incredible experience of my life. I wished I had accepted His salvation sooner, but those trials and tribulations made me who I am today. I am still a newborn babe, but I strive every day to live as He wants me to and to do His will and not mine.