The City of Lights sets the stage for romance, drama and intrigue in the latest Confessions novel from the world's bestselling mystery writer!
After investigating multiple homicides and her family's decades-old skeletons in the closet, Tandy Angel is finally reunited with her lost love in Paris. But as he grows increasingly distant, Tandy is confronted with disturbing questions about him, as well as what really happened to her long-dead sister. With no way to tell anymore who in her life she can trust, how will Tandy ever get to the bottom of the countless secrets her parents kept from her? James Patterson leads this brilliant teenage detective through Paris on a trail of lies years in the making, with shocking revelations around every corner.
Author: James Patterson & Maxine Paetro
Publisher: Little, Brown and Company; 1 edition (October 7, 2013)
Chapters: 69
Pages: 293
Series: Confessions (#3)
Tandy finally reunites with her so-call lost love James Rampling (I can't get over how pompous the surname is!), but not everything is fine and dandy.  Tandy stupidly gave James her virginity without thinking. I mean, come on, she's the protagonist and only 16! Sixteen! 
When she wakes up the next morning, alone in the rundown Paris hotel and realizes that James left her, I shouted, 'HOW DOES IT FEEL LIKE TO BE USED, YOU STUPID GIRL!' Okay, I may not have shouted that, but I can't get over how much I dislike Tandy, so yeah, she deserved it. Serves her right for behaving like an adult. 
Oh! Did I say they were reunited in Paris? *Hits head* So, the "lovers" reunited in the City of Lights. The Angels learned more about Gram Hilda (the grandma who left their father with only $100 to his name in her will because she despised Maud) and how she left them a house, which eventually burned down in the end.
I did not like the stereotype here:
"Tandy, you wouldn't like it here. I'd even say you'd be miserable. You'd have to wear black all the time and diet constantly like all Parisian women do. And have you seen the young French men? Messy. Scruffy. And they smoke. All of them."
Come on! Not EVERY Frenchman are messy, scruffy and smokes and not every Frenchwomen diet constantly. I dislike seeing stereotypes as these from American writers.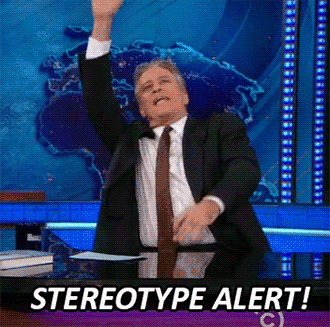 Again, no hatred lost for Tandy and this book shouldn't have been called The Paris Mysteries. The authors should have titled it Obsessing Over James. I can't seem to invest my emotions in this terrible series. This book in the series was the worst yet because there was no mystery to solve! It was just Tandy bemoaning the fact that James left her and when she finally goes back to the States, she goes to see him only to find out that her best friend C.P. is actually in a relationship with him. 
The best part about working in a library is the fact that I get to read books in order to recommend them to students and staff members. I wouldn't recommend this series at all, but I know everyone has different taste. Case in point: A staff member and student borrowed this series and upon returning, I asked them if they enjoyed it, and they said yes. Another student thought the series was too slow to follow and gave up on it. 
VERDICT:
NEXT UP:
Rachel's Holiday by Marian Keyes