September 23rd: Non sequitur
Write a post about anything you'd like, but be sure to include this sentence somewhere in the final paragraph: "He tried to hit me with a forklift!"
At the moment, I am not inspired to write any stories, but I have this on my mind:
The superhero shook his head in disdain, "I know it's something that we're probably going to look back on later and laugh, but I still can't believe he tried to hit me with a forklift!"
Ah, I got nothing… but they did say I could write about anything I want, so… heyyy Superman. 🙂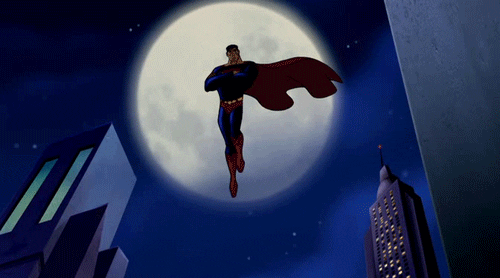 September 24th: Standstill
For a moment today, time stands still — but you can tweak one thing while it's stopped. What do you do?
Get more sleep of course!
Via Pinterest
September 25th: Celebrate good times
You receive some wonderful, improbable, hoped-for good news. How do you celebrate?
As I always do: by thanking God. Without Him, nothing is possible.