Tom Cruise is my success guru; you know this was coming. 😛 
I haven't done this quotes thing in a while! Well, I guess everyone knows who and what and why is Tom Cruise, so I'll just get into it.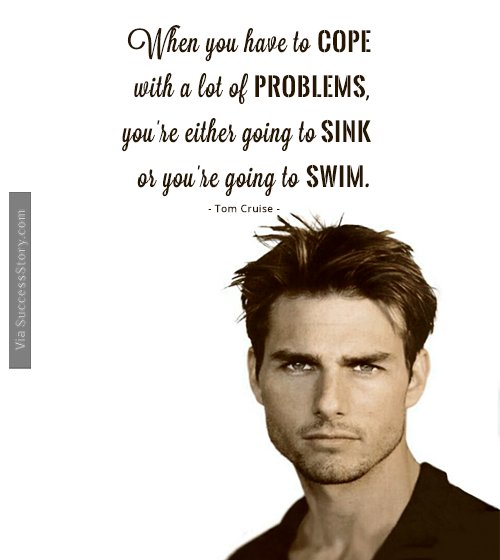 This is very true, but that's why I have Jesus! He keeps me afloat. ❤
This is me to a 'T' and people have told me this. Whenever I conquer something, I can get bored easily if I do not move on to something new & challenging.
Sometimes, you just need to shut up and just listen. I live by this characteristic as well.
*shrugging* It's the truth and I've been a witness to this right in the workplace!
I am ALWAYS passionate about life and learning in general. Always!
And we've come to the end! 🙂
All images via Google Images