It's been a while since I have done one of these positive posts! Cringe incoming! 😛
It's already halfway into the evening, but it is still Monday, and I invite you to laugh.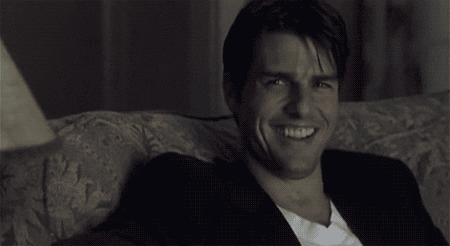 I mean, why not? When we laugh, people around us are automatically infected and they laugh with us. When we laugh, we take our mind off the bad things and it's like our very own therapy where the skies are blue and we have hope to see out the rest of the day.
Image via Picture Quotes
Laughing decreases stress and it can leave your muscles relaxed up to 45 minutes according to research. Why do we laugh? Because…
Image via Pinterest
Laugh at yourself.
One of the best interviews I've seen Tom Cruise do was during The Mummy promotional tour in which he was interviewed by Ali Plumb. TC was tickled while laughing at himself clinging to memes. The man laughed until he needed water. And I happen to think that his laugh is contagious.
Never take yourself too seriously. If you're feeling angry, laugh. If you're feeling embarrassed, let one out. If you haven't laughed in a while or can't remember how your laugh sounds like, then spend time with people who can make you laugh.
Image via Pinterest
Today is Monday, but don't be a grouch about it. Stimulate your organs by laughing up a storm and share that contagiousness. Live. Love. Laugh.