Scribble down the first ten words that come to mind. Pick three of them. There's your post title. Now write!
Okay, I'm at the office, so let's see: write, bag, morning, love, lotion, spicy, cruise, garden, magazine, clean
Every morning she comes to clean
and when she's done
it always smells like a spring garden.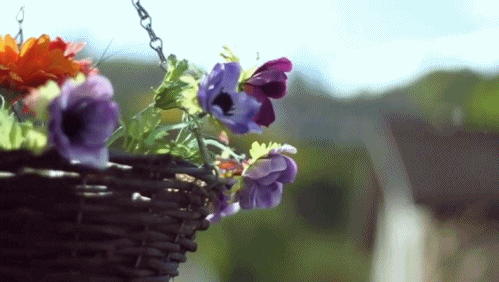 GIF via Google Search
** I dedicate this short… poem?… to the wonderful cleaner who comes every morning to clean our office. Not that it needs any cleaning because we tend to keep it clean anyway (something that she likes), but we appreciate her very much. ❤