My love for football is only growing despite our love-hate relationship. This 2017/18 season, I've decided to work on a story revolving around FC Barcelona which I'll be working on at least twice a week. It's also an excuse to practice my writing. ^^
There's going to be talks of dribbles and tricks…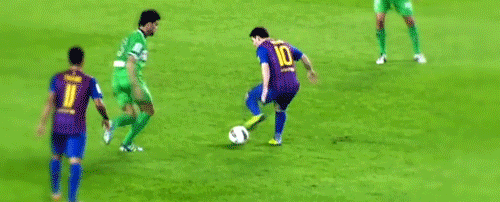 Record breaking milestones and silverware…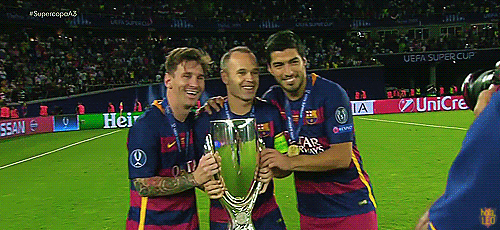 Potential goodbyes…
And of course, friendship and love…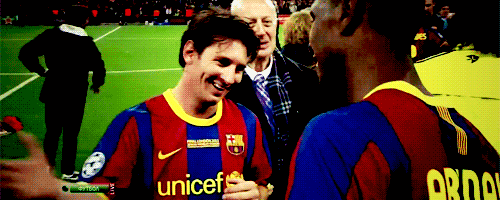 Here's what I've worked on thus far:
SUMMARY
I literally suck at writing summaries, plots, etc., because they tend to change as the story progresses and I have to go back and rewrite them, but I have something that I can see myself sticking with.
It's a French revolution in Spain!
Marcus da Díxon is a young football coach who is given the monumental task of overseeing FC Barcelona for the 2017-18 season. The team is aiming to win every silverware available beginning with the International Champions Cup. When Marcus first takes charge of the team he makes it clear to the boys that he did not take up the position to lose and he won't be tolerating bad conduct.
The boys soon learn that their new coach is very vocal and vows to try their best to avoid embarrassment in the press, but things don't always go as planned when they discovered that their new boss dislikes everything that their rival Real Madrid stands for including their bald headed coach.
EXCERPT
The story is still in the early stage, so I don't have many chapters as yet. This bit is taken from the first chapter that I am yet to edit so excuse grammatical errors and lame sentences. 🙂
The journalists couldn't stop staring at the new FC Barcelona coach and his mirror identical assistant. They were around 5'11" with strong handsome features. Their eyes were bluer than the skies above and their hair so brown that it could almost pass for a shade of auburn. They couldn't be told apart very easily and the journalists were afraid to address the wrong one so no one said anything for a little over a minute until Marcus sighs and broke the silence with a dry joke,
"Don't be afraid to speak Catalan; I'm a polyglot and so is my other half."
A few of the journalists chuckled.
"Welcome to Barcelona, Mr. da Díxon," a blonde haired man decided to go bravely. "We're still on the fence about you given that the club ditched tradition this time and went for someone who didn't even play for the club to coach the team. What makes you so special?"
Marcus shrugs. "Aren't you special too?"
COVER REVEAL
I am having fun working on covers for potential stories and this one is my favorite thus far… 
Thank you for reading. 🙂