Author:

 Harlan Coben


Publisher:

 Signet (February 10, 2015)


Chapters:

 44


Pages:

 399
It's a profile, like all the others on the online dating site. But as NYPD Detective Kat Donovan focuses on the accompanying picture, she feels her whole world explode, as emotions she's ignored for decades come crashing down on her. Staring back at her is her ex-fiancé Jeff, the man who shattered her heart—and who she hasn't seen in 18 years.
Kat feels a spark, wondering if this might be the moment when past tragedies recede and a new world opens up to her. But when she reaches out to the man in the profile, her reawakened hope quickly darkens into suspicion and then terror as an unspeakable conspiracy comes to light, in which monsters prey upon the most vulnerable.
As the body count mounts and Kat's hope for a second chance with Jeff grows more and more elusive, she is consumed by an investigation that challenges her feelings about everyone she ever loved—her former fiancé, her mother, and even her father, whose cruel murder so long ago has never been fully explained. With lives on the line, including her own, Kat must venture deeper into the darkness than she ever has before, and discover if she has the strength to survive what she finds there.
…REVIEW!
First, let me address the title of the novel. When I first picked it up, I'd never thought that it was inspired by that John Waite song 'Missing You'. Funny thing: when I was younger, I thought the song was sung by a woman. Second, let me address the online dating thing. It's 2017 and technology is playing a huge part for desperate lazy people who rather meet online than face to face. We don't know who is hiding behind the computer screen on the other end. Heck! Serial killers still exist you know. Just ask Criminal Minds. While it is not unusual anymore to meet people online I still condemn it. Innocent people can be putting themselves in danger. Have you seen that MTV show Catfish? I think Coben overdosed on that.
Yes, my friends, the internet is a scary place to be.
I liked that Missing You addressed cyber crimes and it roped me in at some point.
Let's get down to the nasty part now. 😛
The main protagonist Kat Donovan is supposed to be this NYPD detective that comes from a family of cops. She's tough as nails. She's supposed to be one of the boys, YET, when we meet her, she's immediately reduced to pathetic lovelorn female. Throughout the novel, she's painted as weak and I didn't like that. Her best friend – the confident and sexy Stacy – gifts her with a year membership on a dating site, YouAreJustMyType.com. Kat gives it a chance, finds a profile of whom she assumed is ex-fiancé, Jeff and reaches out to him using the lyrics of one of their favorite songs, Missing You.
Let me exercise my vocals for a bit …
Every time I think of you, I always catch my breath
And I'm still standing here, and you're miles away
And I'm wonderin' why you left
And there's a storm that's raging through my frozen heart tonight
I hear your name in certain circles, and it always makes me smile
I spend my time thinkin' about you, and it's almost driving me wild
And there's a heart that's breaking down this long distance line tonight
I ain't missing you at all since you've been gone away
I ain't missing you, no matter what I might say
Do you know what that is? Nostalgia at its best!… though I still can't sing for my supper!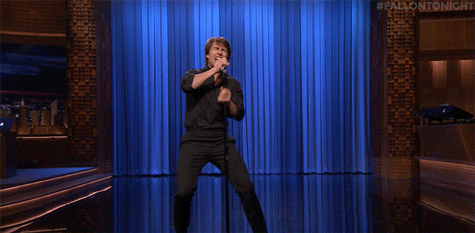 Kat drunk Googled Jeff several times and it is something I didn't like about her. Eighteen years is a loooonnnngggg time to not have moved on. Drunk Kat turned me off. I was annoyed and I wanted to slap the drink out of her.
Brandon asks Kat for help to locate his missing mother. Being a mama's boy, no one believes him thinking he is just too attached to his mother and is simply jealous because his mother is starting over with a new man. Kat is too preoccupied with the man in the profile photo being Jeff and how he is connected to a string of missing people to concentrate. She's mainly thinking how could he have moved on without her. *Tsks* If you only knew, Kat. If you only knew.
I have to admit the characters were pretty much cliché and the so-call twisted ending that Mr. Cohen is known for just wasn't that twisted this time around. Not up to his standards, but still enjoyable.
Brandon was my favorite character.
QUOTABLE
> The sun shone through the green of the trees. The sky was a blue only a deity could paint. Beauty always found refuge in the ugly. Truth be told, beauty couldn't really exist without the ugly. How can there be light if there is no dark? (Chapter 10; Page 77)
Lovely piece of writing art right there!
VERDICT:
EXTRA
I've never seen the music video for Missing You so watch it with me?
NEXT UP:
Wicked Appetite by Janet Evanovich… since I've read this one already, the review might be up as soon as Friday or so. 🙂