Author:

Ariti Jankie


Publisher:

Magicwords Publications (2010)


Pages:

183


Chapters:

 

12 + Epilogue
BLURB:
Hush! Don't Cry is a story of a young girl who follows her dream of traveling to her ancestral home to find a suitable husband. She falls deeply in love and suffers silently while struggling to make a success of her marriage. Divorce for her is not an option. Kapil had warned her: "The next time I beat you, your mother would not recognize you."
Could it be any worse, she pondered but did not have long to wait to find out.
Meera's abuse is buried in a woman's inability to carve her own destiny in a culture where a husband is considered to be god (pati parmeshwar). Her quiet strength and faith in family inspire her struggles until she is driven to the point of no return. Though a victim, she is a survivor in her own right. HUSH. DON'T CRY captures a panoramic sweep in a down-to-earth literary expression of everyday happenings, and tells the story in an easy-to-read account of a life nurtured for happiness yet spiraling headlong into misery and sorrow.
…REVIEW!
This book was recommended to me. I was told that it was an emotional journey, but after reading it, I have conflicting feelings. I am not stoic, I swear! I can't stand to see people and animals suffer and I tend to be a little sensitive when it comes to sad moments in films and books, but somehow, somehow, this story failed to move me.
For the last time, I am moveable!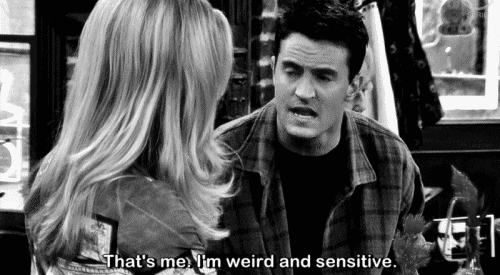 I am familiar not only with the Indian culture or that of Indo-Trinidad, but also with stories of abused women. In this story, we have Meera who left Trinidad for the Motherland (India) to take a husband and ended up marrying a "suitable boy" Kapil, ten years older than her at 31. Sly, cool and pleasant, he could have fooled anyone at first sight.
The raping of Meera's virginity on her honeymoon night was somewhat déjà vu. I can't recall if it was a book or film exactly, but I've read/watched something similar and yes, the couple involved was also Indian. The rough demand ("What are you waiting for? Take off your clothes,"), the nasty sarcasm (You must be waiting for me to do your pooja,"), and then the rape.
If only I could recall it!
Not saying the words are the same because that will be plagiarizing, but the setting I've seen/read somewhere before.
Anyway, back to the story.
The "suitable boy" turned out to be a monster.
Dr. Kapil (why do they always have to be doctors! I mean, hey Dr. Cabbie!) came to Trinidad with a motive: he needed to get rich fast. He was also cheating behind his wife's back. His 'get rich fast' scheme fell apart when he killed his mistress during an abortion operation at the clinic. He fled to the USA with his wife and children. He still abused his wife and when their little girl screams, Meera will comfort her by saying, "Don't cry, baby. Hush." 
After another commotion, the family was forced to move to India where Meera was hated by her in-laws. The thing is, when you meet them for the first time, you don't feel the hate and the author simply switched emotions faster than you can say 'Eiffel!' More abuse. More infidelity from Kapil.
Although domestic violence is not a laughing matter especially in India, I couldn't feel anything for Meera especially when she wrote the love letter to herself for her deranged husband to find. She brought that on herself. You don't do those things knowing the kind of man you have for a husband.
Meera eventually returns to Trinidad where she throws herself into work, making herself somebody and becoming a wealthy business woman. She was finally able to take control of her life. She was finally free and yet I couldn't feel it in my heart to cheer for her.
The story was easy to read and follow. Although it was a good story, it was missing THE feels. Like when Meera felt the need to retaliate after having enough, she just retaliated without paving the way to allow the dam to burst. I enjoy reading about India, but the author could have done better. I've wept openly over Indian serials more emotional than this offering.
QUOTABLE
"Trinidad is a little India." (Chapter 2; Page 29)
That it is! 🙂
VERDICT:
NEXT UP:
Missin You by Harlan Coben