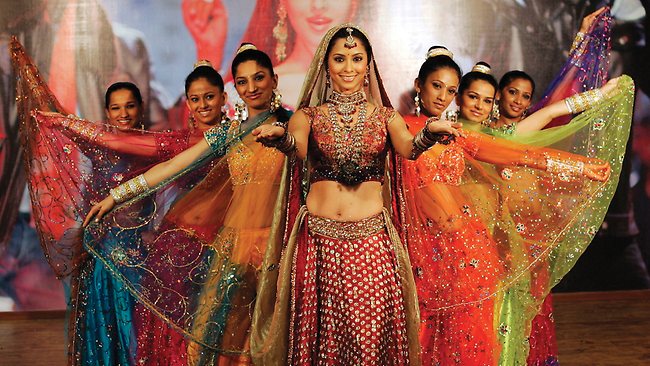 A kaleidoscope of color and entertainment, Bollywood just keeps on giving. I fell in love with Bollywood when I was a child and Shah Rukh Khan was the main reason after I saw him in "Baazigar". Over the years, I've come to enjoy many B-Wood movies, but lately, I've been falling out of love with their movies. I'll still watch a few of their movies from time to time especially if these actors are involved:
1. Akshay Kumar
Unfairly underrated! This man can act himself out of a paper bag, yet he does not get the credit he deserves. My dream pairing for him was alongside Tom Cruise, but this is highly unlikely to happen. He is quite funny, but when it's time to get serious, best believe he is serious!
Faves: Housefull franchise, Desi Boyz, Patiala House, Welcome
2. Shah Rukh Khan
We're not going to discuss the man who made me come to love Bollywood. However, watching him back then in "Darr" and now in "Raees", I can safely say that he has grown movie to movie. He used to be called the Tom Cruise of Bollywood, but I disagree. There is only one TC just as there is only one SRK. Both actors won me over by giving their all to their characters even when the film is mediocre. Besides, if it boils down to TC and SRK, it's a no-brainer who I am going to choose. 🙂
Faves: Too many to name! Happy New Year, Dilwale, RaOne, My Name Is Khan, Chalte Chalte (my overall fave SRK movie).
3. Riteish Deshmukh
Riteish is so darn cute! He mostly provides the comic relief in his films and while he is no Jim Carrey, he can certainly hold his own. I'll like to see him take better roles because he has somehow limited himself to a stereotypical role. Plus, the man can sing!
Faves: Housefull franchise, Aladin, Heyy Babyy
4. Deepika Padukone
This is Bae right here! She is my favorite B-Wood actress and she uses her eyes to communicate in such a way that one cannot help but take note. I first saw DP in Om Shanti Om and it was love at first sight. Although she was acting alongside a seasoned actor as SRK, she held her own quite well.
Faves: Om Shanti Om, Chennai Express, Baijairo Mastani, Piku
5. Alia Bhatt
Girl can teach you a thing or two about acting, but she needs to start taking better roles because I tend to find her annoying most of the time during dialogue delivery. "Kapoor & Sons" is a case in point. I also disliked the movie. It was too long, too drawn out, and boring. However, I think Alia has shown that she has what it takes to shine on the big screen.
Faves: Dear Zindagi, Student of the Year
6. Anushka Sharma
She's a darling. When I first saw her in "Rab Ne Bana Di Jodi" (her debut film), I was blown away by her acting. This was the first time that Shah Rukh Khan had to work hard for me to keep my attention on him. She was back with SRK in "Jab Tak Hai Jaan", but she was not the love interest this time. Yet, she still commanded attention and stole the show from the lead woman, Katrina Kaif. She and SRK gets on like a house on fire, that I am not surprised that they're doing another movie together.
Faves: Rab Ne Bana Di Jodi, PK, Patiala House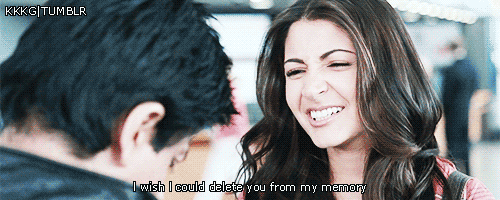 7. Saif Ali Khan
Although he often gets fluke for it, his accent is everything. I can listen to him talk all day long. *sighs* Where do I get one of him? Saif did a wicked job in "Ta Ra Rum Pum", but when I saw him with Deepika in "Love Aaj Kal", my shipping dream was complete! Two sexy accents for the price of one? Yes, Ma'am! ❤ Saif is nicknamed the Tom Cruise of Bollywood, not for his acting, but for his sense of style… [okay, maybe he does remind me of TC to a certain degree too and Saif is incredibly fashionable.] After I watch Tom Cruise's film catalog, I'm going to watch Saif's.
Faves: Happy Ending, Ta Ra Rum Pum, Love Aaj Kal, Race 2, Agent Vinod
8. Johnny Lever
Lever is Bollywood's best and lovable comedian. He leaves you in splits. I mostly see him alongside Shah Rukh and that's enough for me.
Faves: Dilwale, Kuch Kuch Hota Hai, Karan Arjun
9. Hrithik Roshan
I came across Roshan in a movie with SRK, but I took notice of him in the Krrish movies and he can bust a move like no other.
Faves: Krrish, Dhoom 2, Kites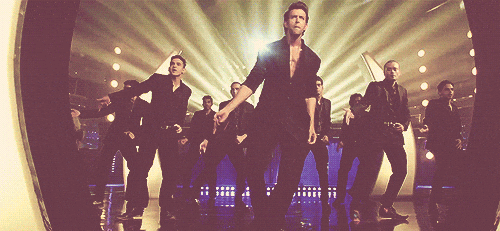 10. Ranveer Singh
The future of Bollywood is here. Whether he is dancing or delivering dialogue, he commands attention and he gets it. And he's highly energetic! I am trying to watch "Befikre" at the moment and his character is so much as Tom Cruise's in Magnolia… well, of what I've seen so far.
Faves: Baijairo Mastani
Honorable mention
Tiger Shroff
Tiger. I am slowly falling for this man's acting because he reminds me of Tom Cruise in terms of doing his own stunts. He gets ribbed for his obvious good looks, but this Pretty Boy does not care. I happen to think that he is the best dancer in Bollywood at the moment.
Faves: A Flying Jatt *** GIFs via Google Search