Angela of lifeofanangela recently did a post about the 15 Films Tag. I thought it was fun and decide to give it a try. Angela blogs a little bit of everything and I suggest that you check out her amazing blog.
Let's do this!… now if I can find a film that does not feature Bae. 😛
1. Favorite Film 
I have a few favorites, but at the moment, I am LIVING Mission: Impossible – Ghost Protocol.
2. Favorite Scene in Favorite Film
Where Ethan Hunt climbs the Burj Khalifa. This is probably the most iconic scene of all the Missions. ❤
I wish I could do this:
3. Favorite Actor
We might be on the verge of a break-up, but Tom Cruise is Bae and will always be Bae. He's committed to his craft, has a great smile and dresses great. He gives 110% and he's generally nice to his co-stars and even nicer to his fans. Which actor shows up at their premier an hour or two before just to mix and mingle with the fans? He is the King of the Meet & Greet. 
4. Favorite Director
I used to like Karan Johar, but Christopher McQuarrie is now my all-time favorite director/writer. As a director, he did a fantastic job with  Jack Reacher and MI: Rogue Nation, but he has also inspired me as a writer with movies such as Valkyrie, The Tourist, and Edge of Tomorrow.
5. Film that makes you cry the most
Hahaha! I always say that if you want to cry, watch a Bollywood film. And Shah Rukh Khan is the King of Crying! However, the last movie I sort of cried for was Sanam Teri Kasam. Man! That movie had every emotion I could ask for. I'll do a review for it soon. 
6. Film Saga you have given up & why
Harry Potter. I simply got bored of witches and wizards and chanting.
7. Favorite cinematographic genre
I joke about Tom being his own cinematographic genre, but really, whatever movie he is in because most of his movies are shot gorgeously! 
8. Least favorite cinematographic genre
Oh, the horror!
9. Childhood film
Man! I loved Matilda!
10. What film you would like to star in?
Something New just because Simon Baker would be my landscaper. I loved him in this movie! And Mission: Impossible – Ghost Protocol to do stunts with TC.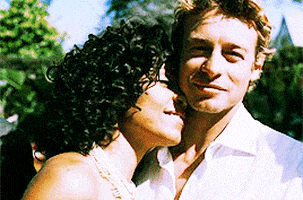 11. Films you want to watch
At the moment, I don't care for movies, but if I can watch Tom Cruise's film catalog, I'll do it for I've not seen all of his films.
12. In what film you would like to live
Thank you for asking! I've always wanted to live The Three Musketeers! The one from 1993 with Chris O'Donnell and Charlie Sheen. I could already picture the Parisian adventures we'll have! I won't accept the others after it.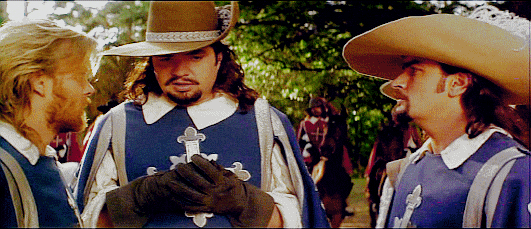 13. What's your favorite cartoon film?
I LIVED Aladdin and still do. ❤
14. Films you would recommend
I honestly don't like recommending films, but if you're looking for a good interracial love story, Something New. This movie deals with race issues, why black women are afraid to be with white men and why love always wins in the end. The Three Musketeers from 1993 for a good old French adventure! If you're into action, then I recommend you watch Hollywood's greatest action star in Mission: Impossible – Ghost Protocol.
15. Films that made you laugh
The last film that made me laugh like a lunatic was Housefull. That was a gold comedy! And all my darlings was in this one: Akshay Kumar, Deepika Padukone, and Riteish Deshmukh.
This was fun to do. 🙂