#Guns #Drugs #MoneyLaundering
STORYLINE: A pilot lands work for the CIA and as a drug runner in the south during the 1980s.
The trailer for American Made is here and I am rightly excited! I love a man in uniform. I love Tom Cruise in uniform. 🙂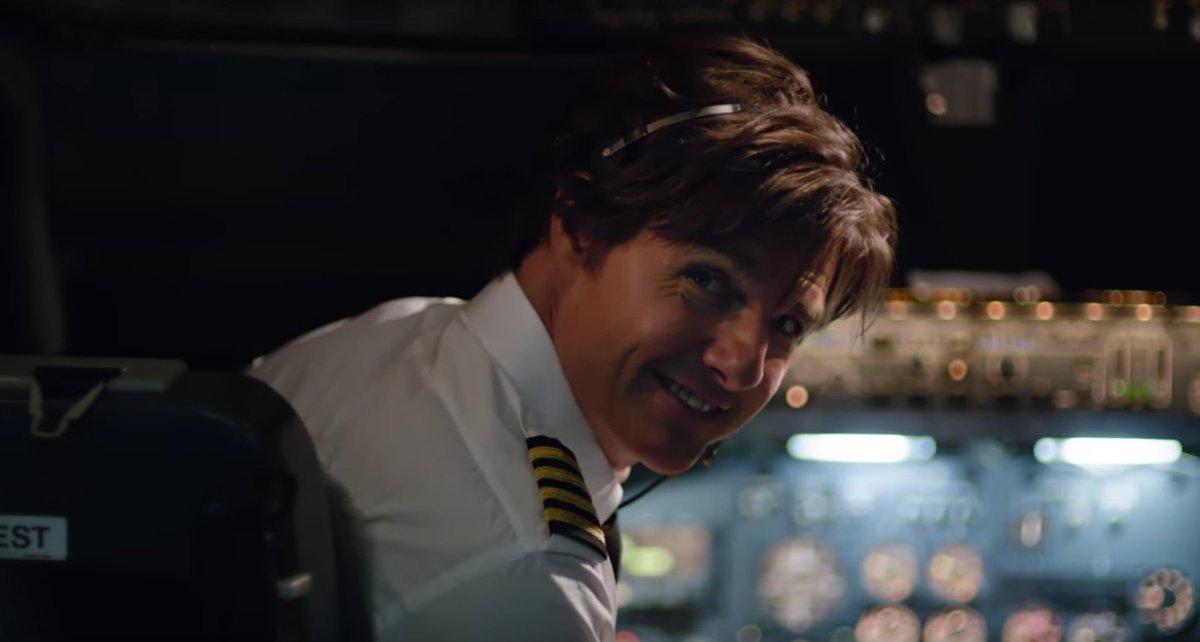 "This is your captain speaking."
In the first trailer for the movie that I've been anticipating since 2015, we see TC as American smuggler Barry Seal crash landing a small plane full of cocaine in a suburban neighborhood. He gets out of the plane covered in cocaine and starts handing out cash to a young boy and his sister in exchange for the boy's bike and their silence. 
The weight gain is obvious in the face. Haha!
In another scene, his wife tells him that there are bills blowing around in the back yard to which Seal replies, "I'll rake it up in the morning." I laughed so hard! Sarah Wright plays Lucy Seal and her chemistry is on par with Tom's.
A Southern TC? Yes, ma'am! Although some people thinks that he is too handsome for the role. *sighs* You can't please everyone. I don't go to the movies for TC's good looks, I go for his acting chops. Just ignore the nice looking man on the screen and try to get in his acting, yes?
However, I am wondering how they're going to portray Seal being gunned down. This might be Oscar bait for TC as well, but I won't hold my breath because… Hollywood.
The movie will hit the big screen on September 29th and it also stars Domhnall Gleeson.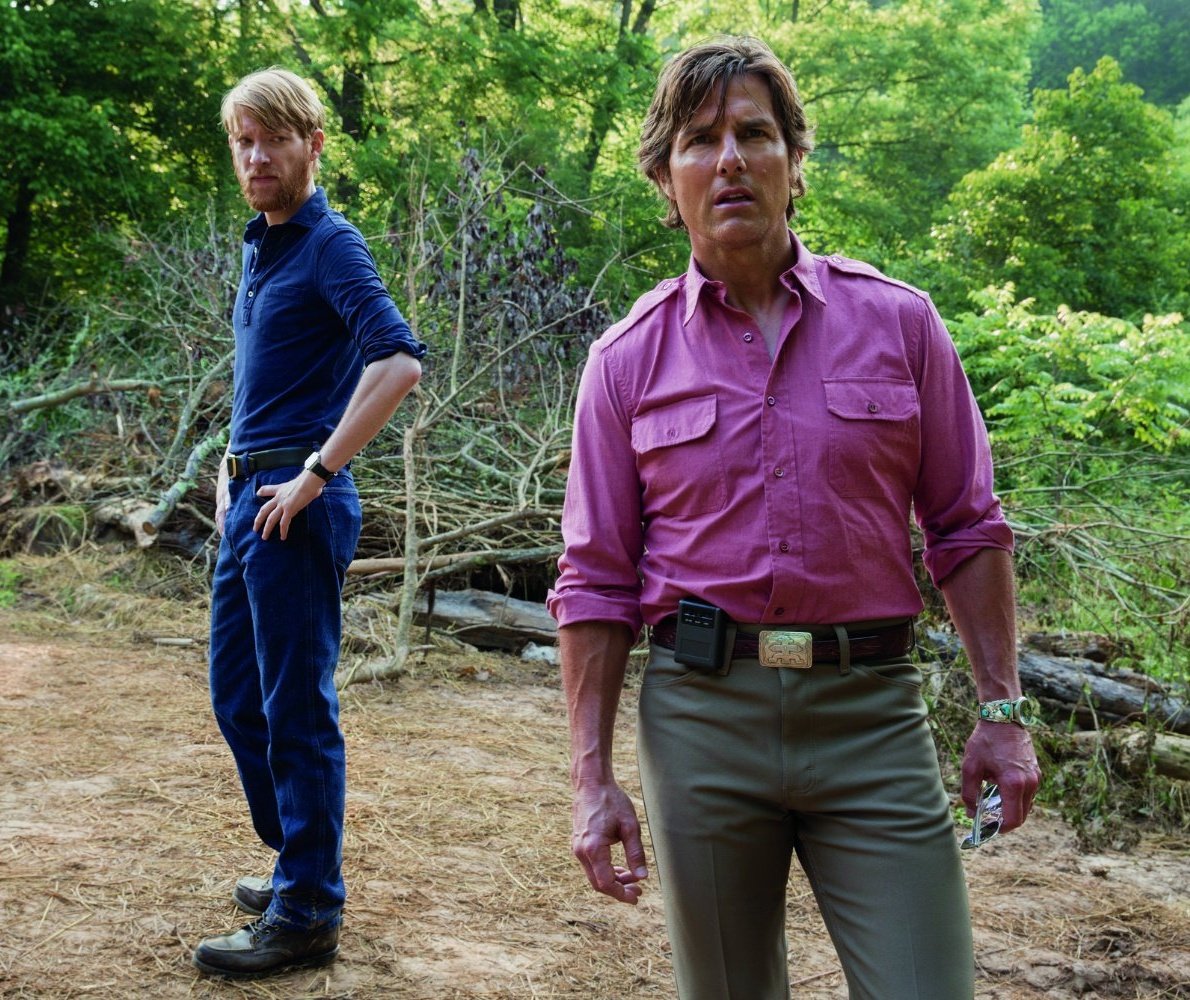 It looks promising, it looks better than The Mummy, I am ready to see this, take my money already!
This movie was directed by Doug Liman who also directed Cruise in Edge of Tomorrow.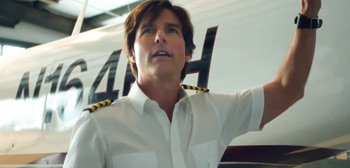 Watch TC as a risky drug-peddling pilot in the trailer below: