BLURB:
In this heartfelt and incisive new novel, Danielle Steel celebrates the virtues of unconventional beauty while exploring deeply resonant issues of weight, self-image, sisterhood, and family.
A chubby little girl with blond hair, blue eyes, and ordinary looks, Victoria Dawson has always felt out of place in her family, especially in body-conscious L.A. Her father, Jim, is tall and slender, and her mother, Christina, is a fine-boned, dark-haired beauty. Both are self-centered, outspoken, and disappointed by their daughter's looks. When Victoria is six, she sees a photograph of Queen Victoria, and her father has always said she looks just like her. After the birth of Victoria's perfect younger sister, Gracie, her father liked to refer to his firstborn as "our tester cake." With Gracie, everyone agreed that Jim and Christina got it right.
While her parents and sister can eat anything and not gain an ounce, Victoria must watch everything she eats, as well as endure her father's belittling comments about her body and see her academic achievements go unacknowledged. Ice cream and oversized helpings of all the wrong foods give her comfort, but only briefly. The one thing she knows is that she has to get away from home, and after college in Chicago, she moves to New York City.
Landing her dream job as a high school teacher, Victoria loves working with her students and wages war on her weight at the gym. Despite tension with her parents, Victoria remains close to her sister. And though they couldn't be more different in looks, they love each other unconditionally. But regardless of her accomplishments, Victoria's parents know just what to say to bring her down. She will always be her father's "big girl," and her mother's constant disapproval is equally unkind.
When Grace announces her engagement to a man who is an exact replica of their narcissistic father, Victoria worries about her sister's future happiness, and with no man of her own, she feels like a failure once again. As the wedding draws near, a chance encounter, an act of stunning betrayal, and a family confrontation lead to a turning point.
Behind Victoria is a lifetime of hurt and neglect she has tried to forget, and even ice cream can no longer dull the pain. Ahead is a challenge and a risk: to accept herself as she is, celebrate it, and claim the victories she has fought so hard for and deserves. Big girl or not, she is terrific and discovers that herself.
…REVIEW!
I've never read any material by Danielle Steel until Big Girl. I chose this book because the topic sounded promising. 
Steel wrote the story passively, meaning she doesn't show it, she tells it – something most readers and authors consider the cardinal sin. If you're not a fan of storytelling, then this book isn't for you. It was frustrating to read.
Steele missed an opportunity to go all out with this out. Big Girl could've driven home a fantastic message on how to celebrate you and accept yourself for who you are regardless of size and beauty. It had the promise to be something spectacular, but it, unfortunately, fell flat. Body image is an issue that is prevalent in our society and it isn't going away anytime soon. I think the author could've taken the subject and make it relatable to females.
The story was also redundant and it didn't help that the author kept reminding the reader what happened in the last chapters concerning Victoria. It was not empowering at all given that Victoria's motivated desire was to lose weight and find a man. What about loving herself first? How the heck you gone love someone if you can't love yourself? She fails to stand up to her cruel family, but she finally comes to accept herself when she gets a nose job?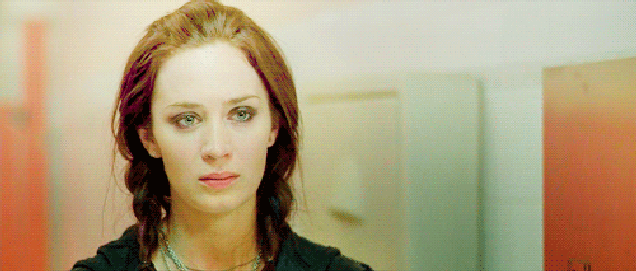 Well, like I said, it was my first DS book and although it was not done justice, I am open to suggestions.
So, any DS fans out there, leave your comments and suggestions for me.
VERDICT:
NEXT UP:
I'm not too sure as yet. It's a book that a friend wants me to read.