"It takes a monster to defeat a monster." Dr Jekyll
I feel like I've seen the entire movie for the highly anticipated The Mummy due to all the clips and trailers and when Tom Cruise starts promoting the movie next week, we're going to see more clips. This is becoming a nuisance for moviegoers who wants to see the actual movie on the big screen. For example, Nick Morton has supernatural abilities. This would've been a cooler reveal during the movie instead of shoving it in our faces. We know Ahmanet is thirsty for him, we know that she has the ability to summon crows, we know that Morton is a sort of coward (he's not going to be the tradition hero type that we've come to know him for) and we know that he's eventually going to become some sort of monster in order to defeat his erm, stalker. 
If Cruise becomes a Mummy, immortal, or whatever, I am going to call him Daddy. It won't be right to call him 'Mummy'. 
I know. Lame joke. 😛
Anyway, the final trailer for the film is here and the humour is top-notch. Annabelle Wallis comes across as likable and I already see that we'll be rooting for her against Ahmanet. I get a sense of adventure, dread, and humour from this trailer. My favorite part is where the zombie was trying to get at Nick Morton through the shattered glass of the ambulance and he's yelling 'That's my face. THAT'S MY FACE!' Oh, no, not Cruise's marketable face! Hahaha! Plus, he owns the most handsome face in the world so please spare his face. This is random, but I haven't watched every TC film out there. I think I want to do that one day.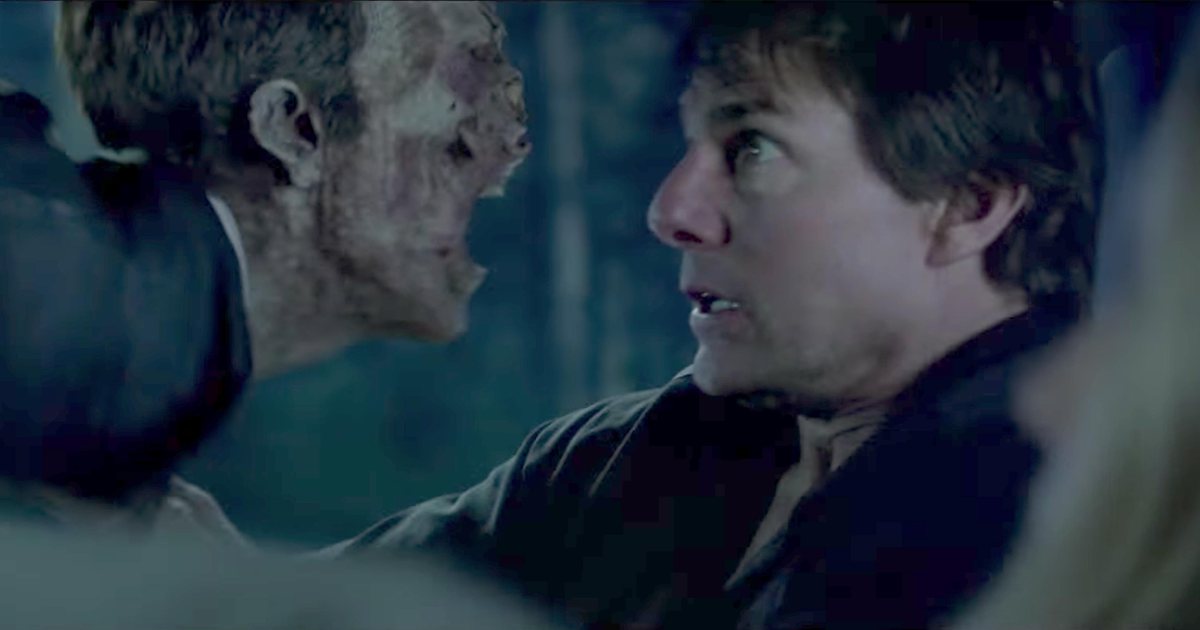 The visual spoiler? Crowe's character at the end. Also, kudos to the wicked background tempo!
The final edit has done its job and it looks really amazing.