Author:

 Anne Stuart


Publisher:

 Forever (August 01st, 2002)


Pages:

 379

BLURB:
Buying a run-down farm in a beautiful Vermont town is the start of a new life for Sophie Davis. She moves her mother, Grace, and her half-sister, Marty, out of the city, hoping the change will help both women sort out their complicated lives. And for Sophie, turning Stonegate Farm into a quaint country inn is the fulfillment of a lifelong dream. She doesn't even mind that the farm was the scene of a grisly multiple murder twenty years earlier….
Then a stranger comes to town.
When a stranger moves in next to the farm, Sophie believes the sense of peace she has built for herself and her family is being threatened. Because there's something different about John Smith. It's clear he's keeping secrets…and that he's come to Colby, Vermont, for a reason. And that reason has something to do with Sophie and Stonegate Farm.
Now her dream is becoming a nightmare.
Who is John Smith? Why does his very presence make Sophie feel so completely out of control? And why is she beginning to suspect that this mysterious stranger will put in jeopardy everything she's dreamed of—maybe even her own life?
…REVIEW!
I love books, but I have to be honest when it comes to reviewing because then, what sense would it make if I lie about the book being 5-star material when it doesn't even deserve one? Over the past few months I've been reading books that friends/family recommended to me, and this is another one.
How do I say this nicely? I wish I did not read this book.
We have old Grace trying to get her adult daughter laid. She doesn't care how or who Sophie do it with, she just needs to get laid. Good looking out for your daughter, mom. Good looking out. When I first met Doc, which was basically in the first chapter, I just knew he was the killer. He had some kind of God complex thing going on (Thanks, Criminal Minds!). I really should have closed the book after figuring out who the killer was.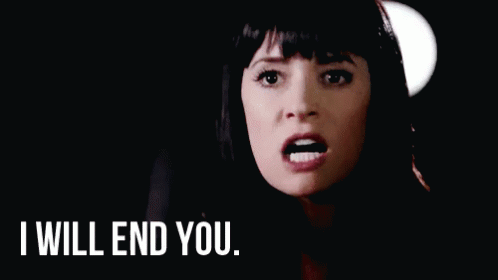 Grace is a true crime fanatic and at one point, we bonded over the Encyclopedia of Serial Killers. As for Sophie, I actually found her annoying and when she riled John Smith (how very original!) up, it irked me. Doc never killed the same way twice. He was very shrewd and knew EXACTLY who this newcomer John Smith was to Colby, but he strung him along and tried to plant seeds of doubt in Sophie's head.
As for the romance, John Smith and Sophie's chemistry was off. Maybe its due to the fact that he had zero interest in her because she was plump and round and not his type. His view on this changed when he realized that she liked his XJ6 '74 (a classic jaguar), but nothing changed about their underdeveloped chemistry. She was still unattractive and plump in his eyes when he took her virginity.
In the dark.
On the floor.
Everybody in this book had a nice mouth especially John, Sophie, and Patrick. Every time I turn the page, mouths are being described. This author had an oral fixation and it was rather repetitive. There's the moment where Sophie disappears down the lake path after John outing himself as Thomas Griffin only to get lost. I mean, how the heck could she get lost after she ran down that same path right after he stole her virginity and she managed to find the lake perfectly in the dark? I don't like any characters in this book.
John/Thomas was almost always rude, downright nasty and insulting. Sophie was too stupid and blind with lust for her own good. Grace and Marty tied for super annoying. Doc should have killed them all. I would have loved watching them go up in flames. There is no room for romance in this mess. The love was one-sided in the end. Sophie fell for Thomas, but he didn't return her feelings instead opting to think about her in his bed. I think the problem with romantic-suspense is the writer. Pages have to be 250 plus long so they have to lengthen scenes, write unwanted fillers and bore the reader to death with repetitions. The men in these genres are forceful, bold and rude. They tend to talk to women as if they're children. Had this book been mine, I would have set it on fire and watch it burn.
QUOTABLE:
"Good for you," Doc said approvingly. "It's refreshing to find a girl who's saving herself for marriage." – chapter 10; page 164
Yet we don't find such so-call heroines in these stories. All we find are hot-blooded desperate random females.
VERDICT:
NEXT UP:
River of Ruin by Jack DuBrul