I've been meaning to do this for a while, but other posts got in the way. I love reading. I read a variety of genre including suspense, mystery, and non-fiction, given that I am a sucker for history. Maggie of Dreaming of Guatemala completed this challenge last month during the week of World Book Day. I know this is late, but I said I would do it after considering myself tag, so let's get to it.
1. Do you get sick while reading in the car?
Never! I can read anywhere, anytime and I won't feel sick. 
2. Which author's writing style is completely unique to you and why?
James Patterson! Whenever I read a JP book no matter how bland the characters might be, he gets into my head and the short chapters are definitely made with the term 'page turner' in mind. JP's books are the only books I read within a day or two. Mad props!
3. The Harry Potter series or the Twilight saga? Give three points to defend your answer.
I care for neither. I can't get into Harry Potter and Lestat is the only vampire I'll ever love, so sparkling vampires are not for me, right Lestat?
There. 3 points that defend my answer! 🙂
4. Do you carry a book bag? If so, what is in it (besides books)?
I don't carry a book bag anymore. I now carry the current book that I am reading in my handbag. 
5. Do you smell your books?
All the time! Whenever someone says they don't smell their new books, I'm like…
6. Books with or without little illustrations?
No illustrations, please!
7. What is the thinnest book on your shelf?
I am not at home right now, but it's a book on Ancient Egyptian treasure.
8. What is the thickest book on your shelf?

It's a toss–up between Kiss, Bow, or Shake Hands (this book focuses on etiquette in parts of the world and what we should/shouldn't do where it concerns cultures) and a book on Michael Jackson by Randy Taraborrelli. It was given to me as a reading gift in 2010 and seven years later, I am yet to finish it. One day. I'll get to it one day.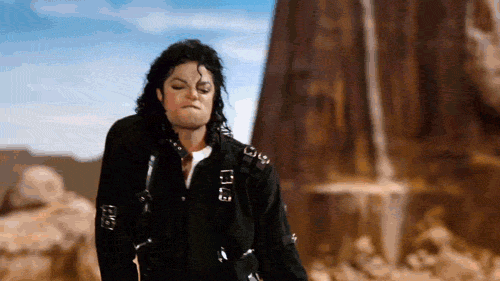 9. When did you get into reading?
In primary school, we used to have a reading period and I remember loving this period if it meant that I get to read THAT one book. It was a book on rainbows and other short stories… I wish I could remember the title of that book. Then one day, reading period comes around and the teacher realized that I've been taking the same book every week. She said that I had to take another book and I just basically grabbed a black cover book that was nearby. It was The Three Musketeers by Alexandre Dumas and when I opened that book, the world disappeared and I was in 1625 Paris. This book started my love for reading and it awakened the Francophile in me. 
10. What is your favorite classic book?
The Three Musketeers by Alexandre Dumas. It doesn't get better than that! No other classic has d'Artagnan!
11. In school, what was your best subject?
English all day long! I also liked Social Studies.
12. If you were given a book as a present that you had read before and hated, what would yo do?
Accept it and give it to someone who'll like to read it or donate to my library.
13. What is your favorite word?
I like long words and my current favorite word is 'Sanctimonious'. I also love the word 'Francophile'.
14. Full-on romance or action-packed with a few love scenes mixed in?
The action is where it's at and if two characters connect while saving the world or whatever, I'm game.
I like tags and this one was fun to do! I hope to do more in the near future. 🙂
*** GIFs via Google Search