Cee's Share Your World Challenge continues this week.
Wanting something to quench your thirst, what would you drink?
Water. It's always water.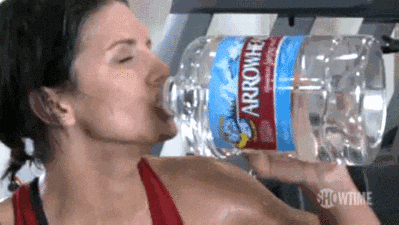 Complete this sentence:  Never In My Life Have I…. 
… danced with the devil.
If you could be given any gift what would it be?
Hmmm… a ticket to my dream destination would be perfect!

What do you do if you can't sleep at night? Do you count sheep, toss and turn, or get up and try to do something productive?
I pray, read the Bible and leave the rest to God. It works all the time.
Optional Bonus question:  What are you grateful for from last week, and what are you looking forward to in the week coming up? 
Last week I celebrated my birthday in the company of fine friends. I don't normally celebrate my birthday and I certainly don't make a big deal out of it, but it was nice. 🙂 Like I always say for the upcoming week: Suprise me, God.
**GIFs/Images that don't belong to LPM are via Google Search (Right-click for original source)