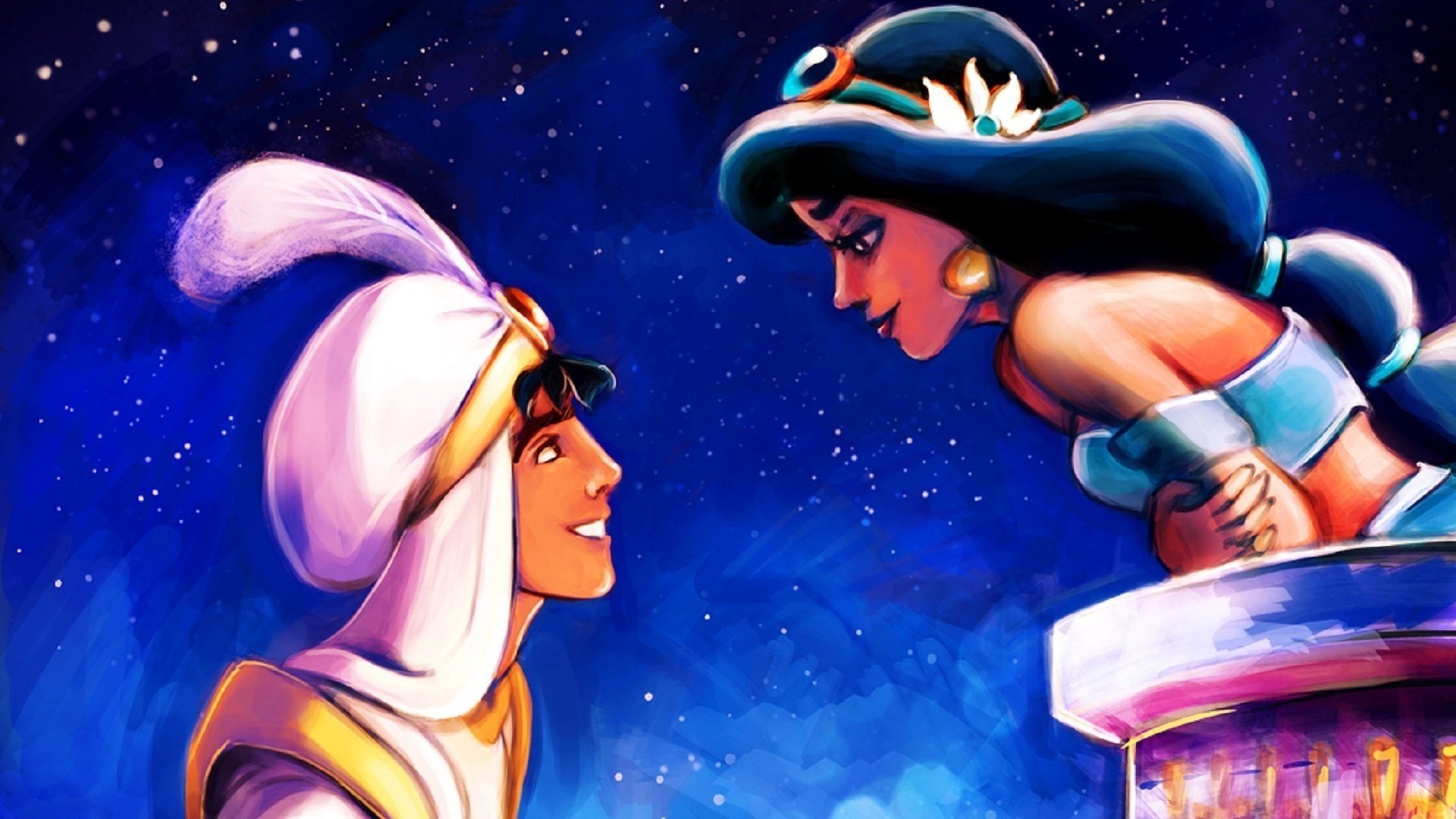 Since I'm in an Aladdin  mood why not? Here are 10 fun things about the movie:
1. Aladdin changed the animation game forever
The magic carpet is a hybrid of hand-drawn and computer animation. When you think of this, it's pretty cool!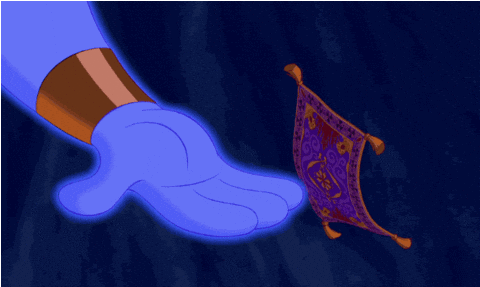 2. Robin Williams changed the genre of voice acting
The Genie was written with Robin Williams in mind. Back then, top-billed actors didn't do voice-over roles. Williams changed all of that when he took on the role of the Genie.
3. Aladdin's mother was the first draft of the movie.
Hard to believe, but Al's mother had screen time! They cut her out in favor of Jasmine. I don't see why they couldn't write her in. But then again, it's Disney and young teens are always parentless. 
4. Aladdin is modeled after Tom Cruise
When I first met Aladdin, the first thing I noticed was his smile and I thought he smiled just like my favorite actor! Only to find out (much later) that Aladdin was in fact modeled after TC and I loved Aladdin even more.
It's in the nose too, LoL!
Aladdin was first based on Michael J. Fox, but Jeffrey Katzenberg wanted the design changed because he thought that Aladdin wouldn't be a suitable leading man for the ravishing Jasmine. So they watched a bunch of Tom Cruise movies (to nail Al's sexy confidence) and viola! They had their model! They went for the Cruise confidence aka sexy cockiness to make Aladdin more believable for Jasmine, took his shirt off and made him older (he was supposed to be 13, but they made him 18). At that time, Cruise was dominating the Box Office with hits such as Days of Thunder and A Few Good Men.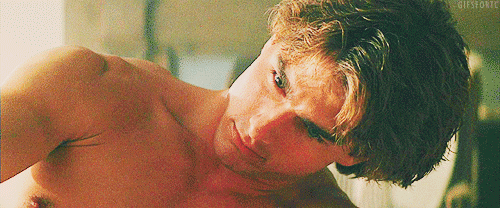 The animation on the movie had already started when they went back to the drawing board so you can see traces of the old design during 'Friend Like Me'.
5. Aladdin is probably Disney's coolest prince
The lead animator for the Aladdin character Glen Keane thought that Snow White and Sleeping Beauty fell for bland princes. This was the first time that a prince was made to be bold, cunning, funny, and lovable. In a sense, Aladdin was meant to do what for Disney princes what Ariel and Belle had done for the princesses. I'll say job done.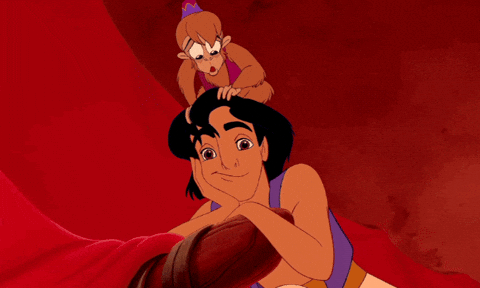 6. Disney cameos
Sebastian (The Little Mermaid), Beast (Beauty & the Beast), a Goofy hat and the directors themselves made appearances. Genie also dressed in Pocahontas drag while jumping off a plane.
7. Aladdin's pants were inspired by MC Hammer
Yep, you can't touch this!
8. Big grosser
Aladdin was the highest-grossing movie of 1992. It was also the first animated movie to gross more than $200 million. When it was first released on VHS, it sold 25 million copies.
9. Princess Jasmine
Jasmine is the first non-Caucasian Disney princess.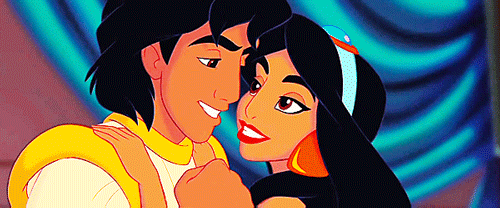 10. Shout-out to Pinocchio?
Whenever Prince Ali (Aladdin) lies, the feather on his hat falls forward. Well, you guys already know the story of Pinocchio's nose. 🙂
**GIFs/Images that don't belong to LPM are via Google Search (Right-click for original source)