Tom Cruise shot some scenes with Sean Harris in the French capital recently and they look promising. I think this is the most stylish I've seen Tom look as Ethan Hunt. They're really going all-out given that the 6th and perhaps final installment of the MI franchise focuses on Hunt's character personally.  Today, he was suspended in the air:
Could this be the HUGE stunt that McQuarrie was talking of?
It's hard to believe that Tom was only 33 years at the time when Mission Impossible first came out. He looks happy and relaxed. I think he looks great, but he looks even greater in that coat.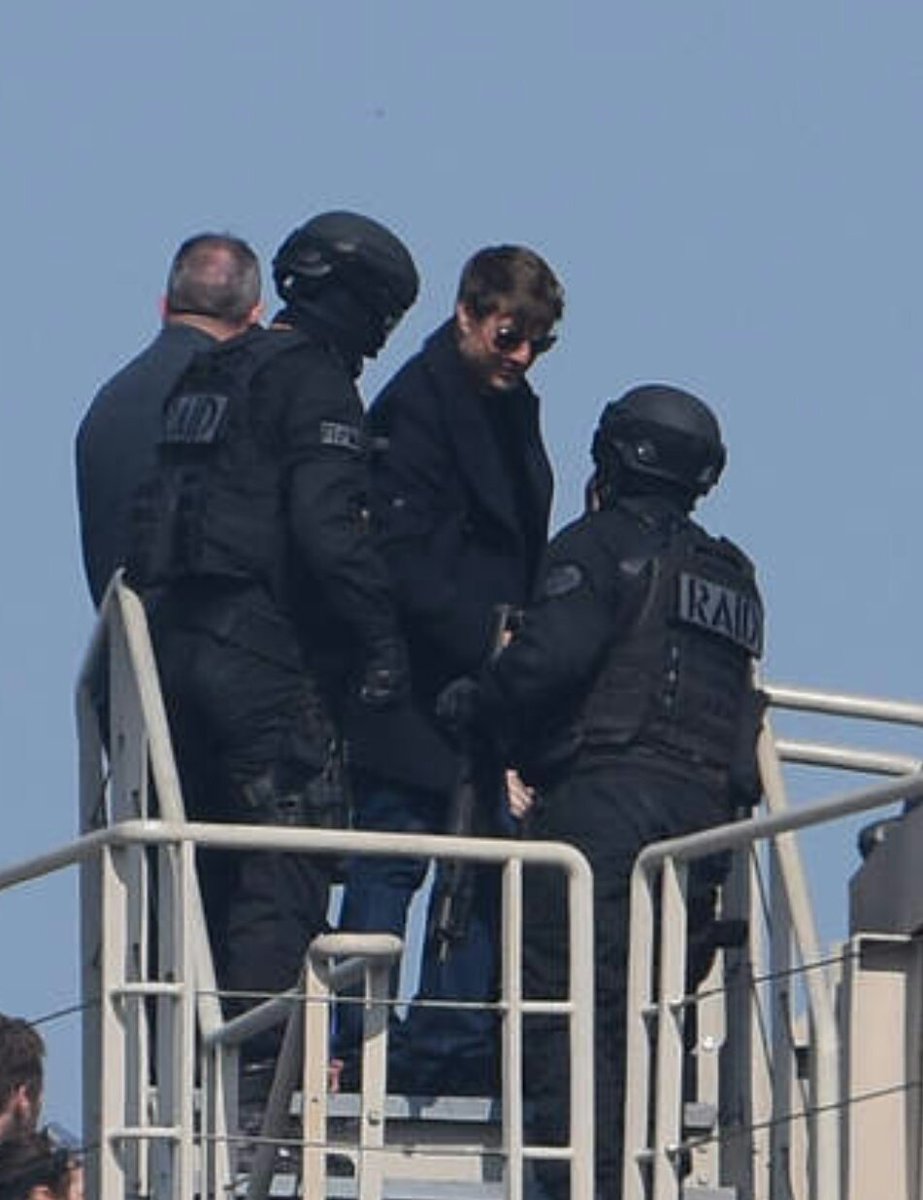 🙂 🙂
He's so chilled, man!
Here's TC and Christopher McQuarrie on the Parisian location:
Here's TC crashing his car twice (he better be careful with the stunts!):
*** Pictures via Daily Mail and The Sun