"I look at cities and architecture and I'm always thinking, I want to jump off that building,"

Tom Cruise
And I look at you and I'm always thinking, How are you not dead yet? You're almost 55 and you still want to be the best stuntman in Hollywood. You're going to die during a stunt!
Sometime last week, I posted that Tom Cruise has been working on a single stunt for a year for MI6. And I was like…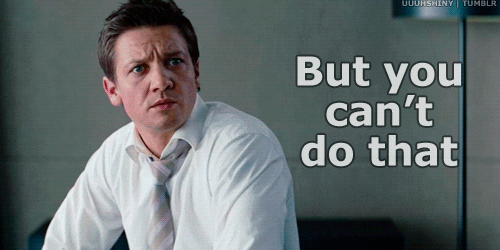 Yet, I wonder what could that stunt be (and how are they going to keep it under wrap once they start shooting?) seeing that Tom has already done it all. Director at the helm, Christopher McQuarrie is touting it as TC's biggest stunt ever. *rolls eyes* Excuse me, sequence. Yes, the director called it a sequence and not a stunt…
https://twitter.com/chrismcquarrie/status/843975214203650048
And I'm over here, like…
Anyway, over the years, I've seen Tom shake his fists and defiantly stare death in the face. I've seen him hang off an airplane, involve in a high-speed motorcycle chase, jump from an exploding fish tank, sword fight, bare-knuckle box, and dangle from the tallest building in the world (is it still the tallest building in the world because if it isn't, Cruise is going to find it and climb it). He's the most fearless actor out there and although he enjoys doing stunts for the entertainment value, I think I have to agree with McQ: it's a hobby for Cruise.
In real life, Cruise is every inch the hero that he is on screen. I've read some heartwarming stories which involved him saving a family from a burning boat and paying a woman's medical bills. But that can be saved for another time. I think TC is the last dying breed of genuine movie stars and I do appreciate what he brings to the screen, but sometimes, he leaves my heart in pieces.
Today, I bring you my top ten favorite TC stunts. I hope it's possible to choose 10 because I had to leave out the one where he lay under an out of control truck in the 3rd Mission: Impossible.
STUNTING
1. Dangling off the Burj Khalifa Mission Impossible: Ghost Protocol
I'm not afraid of heights. I'm not afraid of heights. I'm not afraid…
Really, I am not afraid of dizzying heights, but watching TC perform this stunt gave me vertigo especially when he calmly sat on top of the building and posed for photos as if it's part of his everyday meditation ritual. 
Ghost Protocol remains my favorite in the MI franchise to date.
2. Hanging off the A400M Mission Impossible: Rogue Nation
This stunt stole my action packed heart! Tom was protected by a small safety harness during this scene which he shot 8 times until it was perfect. This is his most impressive stunt to date.
3. Holding his breath underwater for six minutes Mission Impossible: Rogue Nation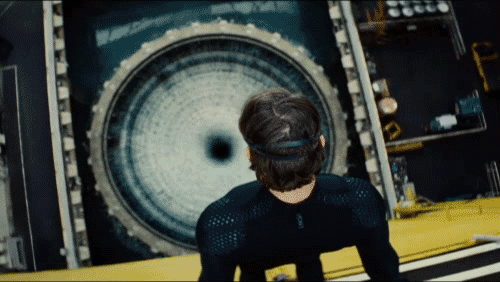 The 5th installment of Mission Impossible was wickedly death-defying for Cruise, but he went about it as another normal day at the office. Holding your breath underwater for six minutes is no easy feat.
4. Motorcycle high-speed chase Knight and Day
One of my absolute favorite stunt! I remember thinking that Cruise must be cut from Evel Knievel's DNA! I love the part where he flips Cameron Diaz around on the bike so she can shoot at their pursuers. It was brilliant! 
5. The exploding fish tank Mission: Impossible
I simply love the camera angle they used from below during this scene and Tom looked cool performing this stunt. I mean, the stick of gum, the explosions, shattered glass and 16 tons of water! The exploding restaurant fish tank was Tom's idea.
"Kittridge, you've never seen me very upset."
6. Knife to the eye Mission: Impossible II
The first time I watched this scene, I was distracted by the sexy hair. The knife was real, but by this time I was already accustomed to Tom's craziness. Yet, this could've been his last movie had the knife touch his eyeball. Make that a quarter of an inch to his eyeball.
7. Rock climbing scene Mission: Impossible II
In the opening sequence of this film, Ethan Hunt is free-scaling cliffs over Utah's jagged Dead Horse Point with bare hands. Were he to fall, there was no safety net underneath him to catch him. Tom ended up tearing his shoulder while jumping between rocks. John Woo, the director, did not have the stomach to watch this scene because there were no wires involve.
8. Shootout Collateral
It's not too often we see TC step into the shoes of a mean killing machine villain and this movie shows what he is capable of as an actor. Michael Mann and TC had rehearsed the club sequence for weeks, but it was TC's floor-bound barrel roll which left me the most impressed.
This movie features the greatest club scene of all time.
9. Hoverpack chase scene Minority Report
Cruise was dangled from an 80 foot with 1.3 miles of cable during this stunt.
10. Breaking into Langley Mission: Impossible
This iconic scene needs no introduction. Cruise is an acrobat in this. 
**GIFs/Images that don't belong to LPM are via Google Search (Right-click for original source)