I want to do something for the people who are trying to make the world a better place through their actions and for the people who love what they do passionately. Today, I start with Jérôme Jarre.
Jarre is a twenty-six-year-old French entrepreneur who is also a Vine (known as the funniest and happiest person there) and Snapchat star. He also made an appearance in Zoolander 2. Jarre had started several businesses in China and Canada and learned to speak English and Chinese after moving to China. In 2013, he started a project on Vine called Humans in which he asks strangers the question "What is the most important message you would like to share with the world right now?"
But the Frenchman is more than just a prankster and a celebrity (in his own right).
He talks the talk and walks the walk with a big bright infectious smile on his face.
Doesn't that smile makes you want to break into one?
 Jarre is using his platform (social media) to help people in Somalia. The drought caused a famine that is affecting about 5 million people. After the Frenchman read about the famine, he went on to set up the Love Army For Somalia movement.
He is keen on getting the word out about the famine there and how it is affecting the people. Shows that social media can be used for more than just selfies.
This movement started with a crazy idea, what if we could convince Turkish Airlines to let us use one of their flights to Somalia? And fill it with food!
One shipment – providing immediate relief for immediate need.
What was Turkish Airlines response?
And well done to Turkish Airlines who are "…making available a full cargo flight that can fly 60 TONS OF FOOD, but they agreed to let us ship food containers on their commercial aircraft to Somalia, UNTIL THE END OF THE FAMINE !!!"
Also, kudos to Ben Stiller who is letting Jarre and the team use his charity "STILLER FOUNDATION in order to receive and manage the funds. This means U.S. DONORS WILL BE ABLE TO WRITE THIS DONATION OFF YOUR TAXES if you wish."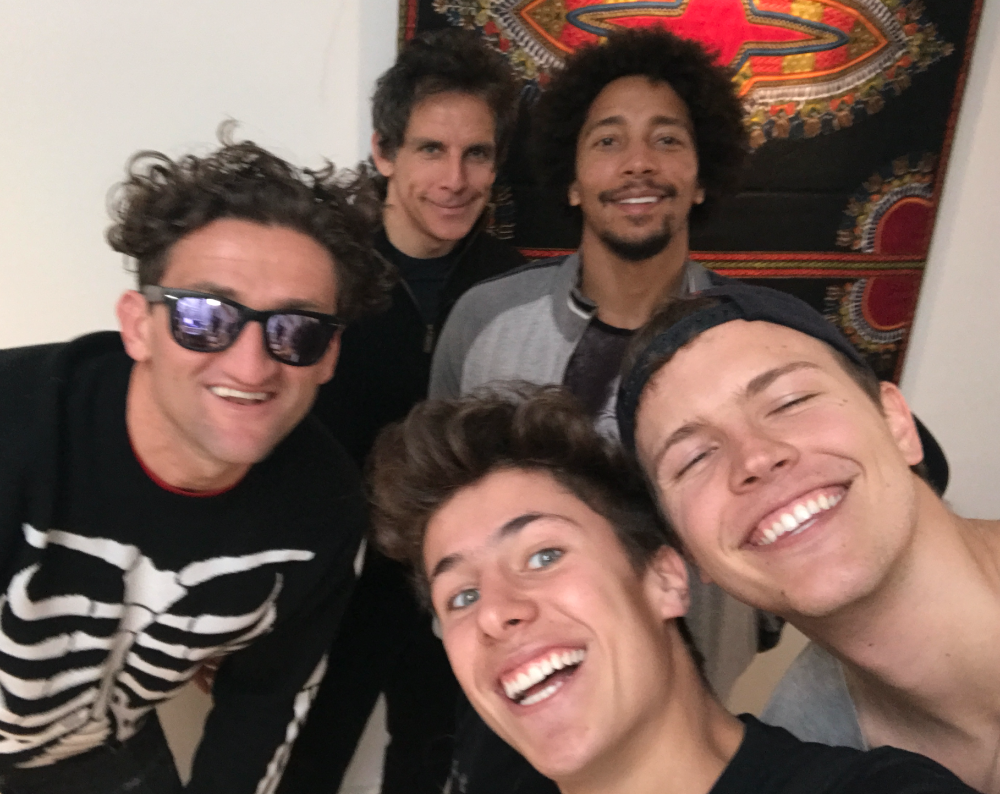 I enjoy reading stories like these because they restore my faith in humanity. It doesn't matter if one is a celebrity, a priest, or even a cleaner. I'll be shining the spotlight on their efforts to help make the world a better place. 
If you're interested in donating to LoveArmyForSomalia, you can do so via gofundme.com/LoveArmyForSomalia. Read the amazing story behind this movement.
It is utmost refreshing to see young people trying to make a difference in the world. 
Jarre updated his status two days ago while on his way to Somalia and he said that he and his crew have been listening to 'Love Army' by Machel Montano during the entire flight. This song is from 2013 (has nothing to do with the current situation in Somalia) and Machel is one of our very own. Fun Fact: several parts of the video was shot in the area where I live: Carenage/Gulf of Paria. 🙂
So, French boy with the bright smile (that's what I call him), keep spreading that wonderful enthusiasm and may God bless you and your family. Don't let the anti-white racists stop you from trying to help Somalia.
Bravo à Jérôme Jarre!
*** Pictures/Twitter posts via Google Search, Go Fund Me and Twitter
**GIFs/Images that don't belong to LPM are via Google Search (Right-click for original source)