Author:

 Sophie Kinsella


Publisher:

 Dell (April 23rd, 2013)


Pages:

 446


Chapters:

 36

BLURB:
#1 New York Times bestselling author Sophie Kinsella returns with her trademark blend of sparkling wit and playful romance in this page-turning story of a wedding to remember—and a honeymoon to forget.
Lottie just knows that her boyfriend is going to propose, but then his big question involves a trip abroad—not a trip down the aisle. Completely crushed, Lottie reconnects with an old flame, and they decide to take drastic action. No dates, no moving in together, they'll just get married . . . right now. Her sister, Fliss, thinks Lottie is making a terrible mistake, and will do anything to stop her. But Lottie is determined to say "I do," for better, or for worse.
…REVIEW!
Why does Sophie Kinsella hate her characters so much? It's like she's got nothing better to do than sit down and conjure up the evilest embarrassing things she could do to her characters and laugh like a maniac because she thinks it's funny to have crazy characters.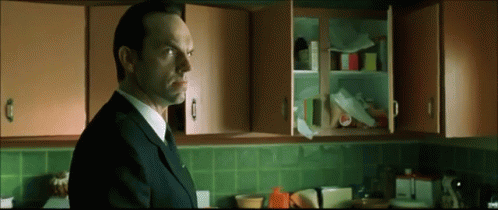 Anyway, the story starts off promising and quite entertaining. The momentum leading up to the so-call proposal was really funny and that's just the first chapter. I was hoping that the author was going to keep in theme for the entire story, but boy was I wrong! I met some of the stupidest people I wish I didn't have the pleasure of meeting.
Lottie rushes into marriage with a former teenage flame from 15 years ago – yes, that's a rather long time, mind the gap – on the heels of a break-up, all because she assumed her boyfriend was going to propose to her (he didn't). Then we have Lottie's sister, Fliss (What kind of name is this? I wouldn't even name my dog Fliss!). Fliss is hopelessly addicted to Google and is bitter, bitter, BITTER about her ex-husband. Floss, sorry, Fliss is also controlling and tries to stop her sister from getting married. What ensues is one bad decision after the other. Ben, the man whom Lottie hastily tied the knot with, turns out to be nothing like the Ben she knew 15 years ago. Ben only wants to get in her panties and can't wait for their honeymoon night, which turns out to be a major disaster. Lorcan has issues, but he too is irritating. Richard. Poor, stupid Richard! The author ruined your character and this is wrong, this is very wrong, but I felt myself wanting to hit Noah so hard.
And he is only a child!
Things escalated too quickly in this book causing the story to go downhill. I couldn't sympathize with any of the characters and there was no connection … apart from the old lady in the beginning and that was brief. I don't think I'll read this book again. I don't even know why it was published in the first place. To quote a reviewer over on GoodReads, 'it's one of the worst Jen Aniston comedy you can imagine.'
Kinsella is normally the Queen of mishaps, but this time around, she wrote a book based on stupid people. In short, this book fell flat which is too bad given that 'I've Got Your Number' was a major blockbuster. I can see why some people don't waste money to buy books anymore and frankly, some of these books should be free downloadables.
Quotable:
"In my day, the men got married because they wanted sex. That was motivation all right!" The old woman gives a brisk laugh. "All you girls with your sleeping together and living together and then you want an engagement ring. It's all back to front."
– Chapter 1; Page 16
You tell 'em granny!
RATING:
**GIFs/Images that don't belong to LPM are via Google Search (Right-click for original source)