Author:

Heather Rodney-Diaz


Publisher:

Crimson Romance (June 04th, 2012)


Pages:

216


Chapters:

33
BLURB:
When former U.S. Marine Adrian Mendez decided to return to his beautiful twin-island homeland of Trinidad and Tobago in the southern Caribbean, he didn't expect to find the woman of his dreams. But one chance encounter with the captivating Cory Phillips was all it took. Adrian quickly realizes once just isn't enough with this beautiful but feisty island goddess.
Headstrong and set in her own ways, Cory struggles tremendously with the military stereotypes of the island. But when this gorgeous, sensual – and deadly – soldier offers her his help, how could she resist him? After many sultry and pleasure-filled steamy Caribbean nights with Adrian, Cory finds herself going against everything she once believed in.
Their lustful island pursuits lead to a sizzling romance in paradise – but what they both discover about the past threatens to destroy any chance of a happily ever after. Can their love survive this tropical turbulence even as danger and deception lurks?
…REVIEW!
This was the author's debut book. She hails from Trinidad & Tobago where I'm from.
I am a lover of books and sometimes I think I waste money to buy some of these books that are supposed to be good because of bias reviews, but I still go out and buy them anyway. I am a hardcore reader and when I critique, I critique hard regardless of where someone may come from. I take books apart. Yes, you can go ahead and call me the Simon Cowell of reviewing. I kid. I kid. This might be a little chatty (I warned you earlier!).
The story was easy to read. There was no use of these so-call big words some authors throw in just for the fun of it. The book contained no local dialect either. Either way, this is not my type of book, but I give it a go because the author was local. However, I couldn't take it seriously and I was easily annoyed as early as chapter 5. I wanted to toss it and I couldn't wait to reach the last page. The author couldn't help but mention Cory's curves in almost every chapter when we first meet her. We got it like the second chapter. She is hot and her behind is her prized asset. It was something that was established when she went to the police station to make the report about her stolen car.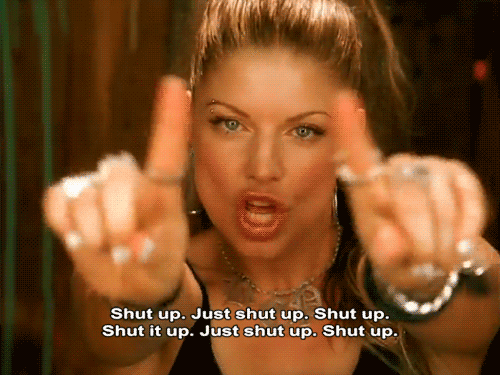 For some reason, it was hard for me to like Cory. I couldn't even take her seriously because of the name. Also, she was childish and emotionless. She was giving me a nervous breakdown. As for Adrian, I didn't find anything sensual about him and never warmed up to him. And any fool can see that Jay was her closet, erm, I mean, her closest friend. And because the author was so focused on Adrian and Cory, there was not even a little background on honest to gay Jay.
With the focus on the main characters, there was no room for secondary ones.
Take, for example, the friendship between Cory and Kerry. Cory had hurt her feelings at the stadium during a concert by just literally RUBBING her boy toy (at the time) in her friends' faces and felt rather smug about it. Kerry stormed off and Cory didn't even make an attempt to go after her or to contact her after she cooled down to talk after dropping that bomb. She went on her own merry sweet way. I really, really, really disliked Cory. No emotion in the friendship department but when she got hurt, the drama queen in her went overboard. The author could have expanded on Kerry and Cory's friendship a little bit more.
In my opinion, Cory was easy and I hate desperate female characters. Don't people date, hold hands, and kiss on their 4th or 5th date in books anymore? Those days when women were ladies and played hard to get … I want them back!
This book got on my very last nerves and as of now, I am thinking of launching it across my room.
Quotes:
> It wasn't dubbed the greatest show on earth for nothing. Introduced to the island by French settlers, Carnival was one of the biggest street parties in the world …
Chapter 15; Page 94
I keep telling ignorant people about the French settlers and Carnival, but they just don't know their history.
> Besides, which man on this island didn't drink alcohol?
Chapter 9; Page 54
Oooh! How I disliked this line! I dislike stereotypes so much! There are TONS of men on this island who don't indulge in alcohol. TONS I say!
RATING:
**GIFs/Images that don't belong to LPM are via Google Search (Right-click for original source)