"Now you're all that I see. You blindsided me, Eva." Jahil
Ha! Yes, she sure did! And the fool fell for it.
Apart from Criminal Minds and Riverdale, I'm watching a little dramatic show call Star. Like Riverdale, this show is riddled with a mystery: Who killed Otis? Otis is the eerie foster father of Simone, Star's sister. He abused Simone and followed her to Atlanta where he eventually got his just desserts.
Wednesday night, Jahil (Benjamin Bratt) was arrested for the murder of Otis after an anonymous tipper called the police. Everybody knows that his arrest is to keep us in suspense and prolong the story. He didn't kill Otis (If he really did, then I'll hang my head in shame). He might have buried Otis, but I don't think he killed Otis. I think it was his wife who killed him. Heck! It could even be Star, Cotton or Alex! But I'll stick with the wife. She's my number one suspect.
In order to get Big Boi as a producer, the girls needed to prove Jahil unable to perform duties as a manager. So, thanks for that Eva. May this move come back and bite Big Trouble in their backsides. Two things can happen in next week's finale: Eva confesses to killing Otis and Jahil walks free OR Cotton bails Jahil out with her scheme money.
Anyway, I am strictly watching this show for Benjamin Bratt (Jahil) given that I don't like musical shows. I don't even watch Empire. After the season finale, I'll decide if I'll be coming back for more next season. 
The season finale is next week and the show has already been picked up for a second season. It stars Jude Demorest as Star:
Brittany O'Grady as Simone…
Ryan Destiny as Alex…
And these are the main men: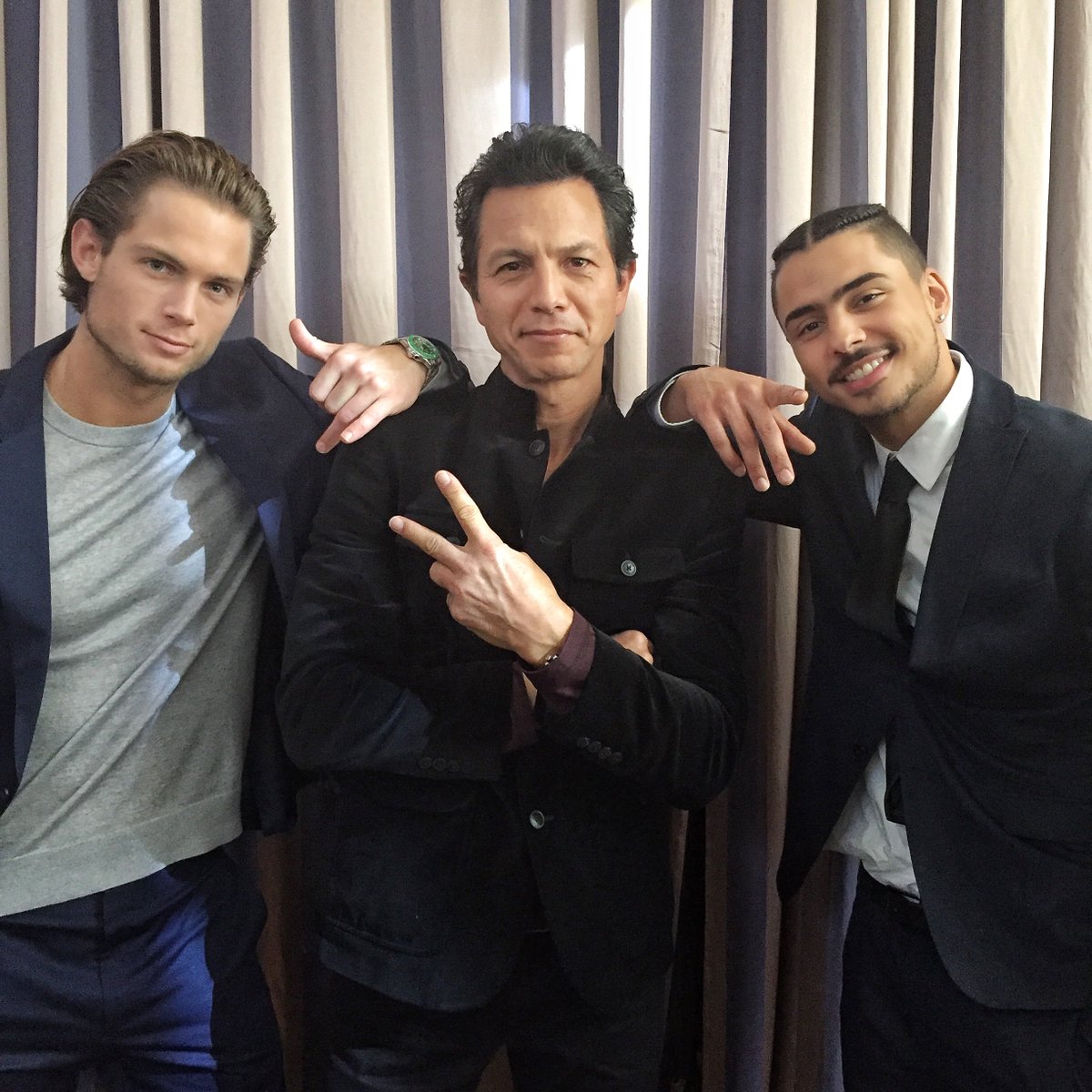 Chad James Buchanan as Hunter Morgan, Bae, and Quincy Brown as Derek.