Image via Google Search
What's 'Doubt' about?
The legal drama stars Katherine Heigl as Sadie Ellis, a brilliant attorney who starts to fall for her charismatic client, a surgeon (Steven Pasquale) accused of murdering his girlfriend.
This show was pulled by CBS after two airings because of the poor ratings, but I'm going to give my verdict anyway.
When CBS showed the trailer for their new legal drama Doubt I was excited given that I love anything to do with the law. I love the courtroom drama, the presented cases, the jurors, the squabbling between the defence and the prosecution and even the judge! I also love seeing what the lawyers wore to trials. The show had promise written all over it, but one thing was wrong with it: Katherine Heigl. I have nothing against Heigl who is no stranger to TV (she was in Grey's Anatomy's & I can't comment on this show because I've never watched it. I know! Cue the gasps!), but this is her 2nd failed TV series in 3 years (the other one was State of Affairs). She must be doing something wrong, but I think she held her own pretty well in this one.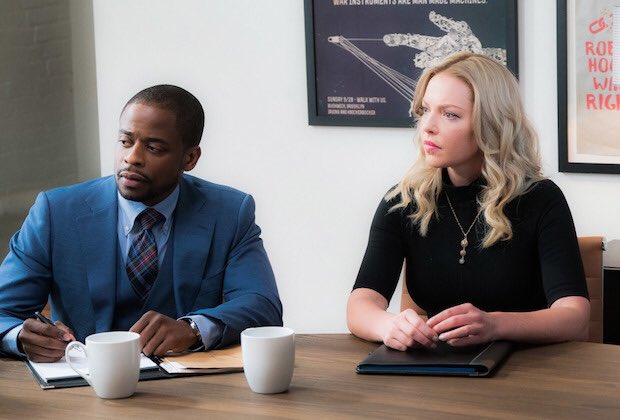 #HeiglisnoMidas
I decided to give this show a go for Dulé Hill (I loved him on Psych!), but I ended up liking Laverne Cox as Cameron Wirth and Elliot Gould as Isaiah Roth as well. 
I wish CBS would've given the series the benefit of the doubt and stick with it. I thought it was refreshing and the cast worked well. The show was well put together and better than most of the shows that cable is offering of late. Each character is interesting and the plot and acting are well balanced. I was looking forward to investing in the show right after my beloved Criminal Minds on Wednesdays, so thanks CBS for cancelling this series.
Thanks for not giving it the benefit of the doubt.