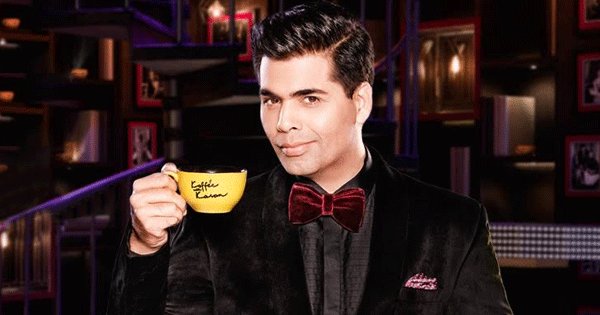 Koffee with Karan might have a new studio dig, new cups, and new bigger, better hampers, but the host, Karan Johar remain the same.
I watched the fifth season premiere episode last weekend that featured Alia Bhatt and Shah Rukh Khan and I cringed at Karan's lovesick appearance. I had expected him to swoon at any moment. He reminded me of a school girl in the company of her crush (in this case, SRK) and he didn't know whether to blush, flirt, or kiss him. 
At times, I felt sorry for Alia because the men ambushed her at one point dissecting her dating life with SRK playfully announcing that she is dating everyone. Alia established her status as single, but the world didn't need to know this. She sometimes looked uncomfortable, but they are actors, so feelings are not important. Right SRK? Right Karan?
SRK explained why Johar was the worst person to go shopping with. Something about that time when they went shopping and Johar entered the dressing room with SRK thus embarrassing the Badshah in front of everyone. Really, SRK, this is TMI!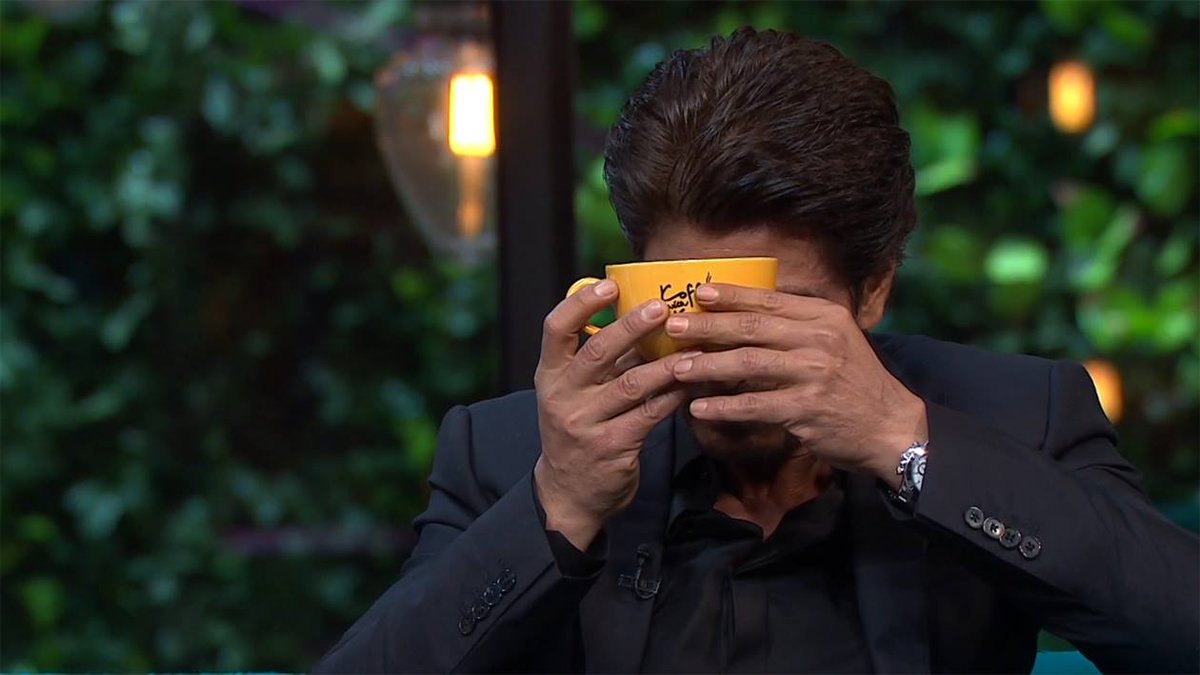 SRK also gave us a "new word": demotional which simply means detached, yet emotional.
https://twitter.com/StarWorldIndia/status/795293078139453440
Then we had the same old "Karan Johar-Shah Rukh Khan" linkup rumors? *insert eye roll here* Isn't this old news? As Johar rightfully said he is 'SRK's other woman'. This 'rumor' has been going on for years, so I don't know why Johar & SRK had to drag it out at the start of the season.
SRK might have won the coveted hamper during the rapid fire round, but he lost the other one to Alia, who was just too good at the Hollywood quiz. I laughed when Johar asked to name the designer Tom's surname and SRK said 'Cruise'. Even when Alia correctly said it was 'Ford' SRK was adamant that Tom Cruise was a famous designer. 
Who won't be having anymore koffee with Karan this season?
Well, maybe if Tom Cruise gets invited on the couch, I'll have a change of heart, but personal questions just isn't my thing.
**GIFs/Images that don't belong to LPM are via Google Search (Right-click for original source)