I have some time to kill given that I've been writing, reading, and working up a storm. As I am writing about a couple of stalkers, okay, okay, I'm working on just one stalking story at the moment given that I am writing the other one by hand. 
Actually, I've never really given thoughts to popular fictional stalkers until I've started writing my very own story. I don't think I can list 10 stalkers, but I can list 4 of Shah Rukh Khan's films given that he is a verified stalker. 😛
1. Shah Rukh Khan as Ajay in Baazigar
You do not want this man stalking you. He is ruthless and will use anyone in his way to get his revenge. Don't let the dimples or the baby face fool you!
2. Shah Rukh Khan as Rahul in Darr
Obsessive stalker to the very end! Who can forget the iconic 'I love you, K-K-K-Kiran?'
3. Shah Rukh Khan as Vijay Agnihotri in Anjaam
Vijay meets Shivani as an air hostess for Air India and is immediately smitten. He decides to pursue her although she is married. If this is call pursuing, then I don't want to live in this world anymore. It was down right dirty stalking.
4. Shah Rukh Khan as Gaurav Chandna in Fan
In which the fan stalks the superstar.
5. Jaleel White as Steve Urkel in Family Matters
He had it bad for Laura Winslow and he was very persistent in romancing her. At the time, it might have been funny (stalking was a recurring theme back then in my childhood shows), but looking at it now, Urkel was downright shady. A genius yes, but a stalker too and what we call a persistent passive-aggressive nice guy (thanks, Criminal Minds!)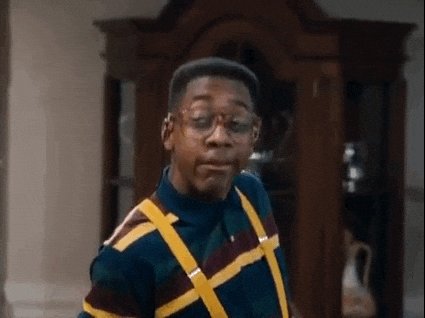 6. Kathy Bates as Annie Wilkes in Misery
Annie was full-on MENTAL! 7. Glenn Close as Alex Forrest in Fatal Attraction
The moral of this story: Husbands, don't cheat on your wives. There is a chance that the mistress is a psychopath.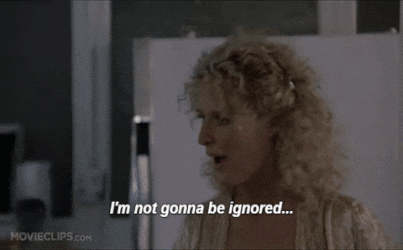 8. Tom Cruise as Lestat in Interview with a Vampire
It is Lestat's mission to stalk Louis over the span of a couple centuries. You can burn him alive, you can try feeding him to alligators, Lestat will just keep coming back. Lestat, you can stalk me anytime!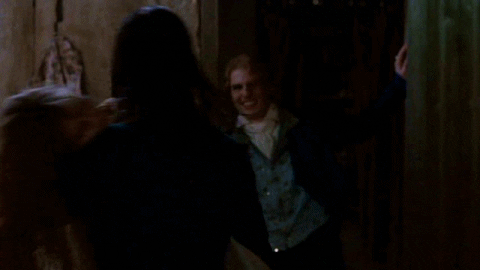 9. Robin Williams as Sy Parrish in One Hour Photo
He stalked an entire family and dedicated a shrine to them.
10. Michael Meyers in Halloween
Creepy dude stalks and kills high school students. 
Well, that's my list of stalkers or wannabe stalkers. 
UPDATE (25/11/16)
Michael Ealy as Carter in The Perfect Guy
I can't believe I forgot all about this dude when I first did this post. Carter was perfectly creepy.
Ealy takes stalking to another level

*** GIFs & photos via Google Search