Last Thursday, I did best-dressed heroes, this week, I'm going to tackle the villains.
1. Lestat
This man is probably the best-dressed villain OF ALL TIME! 
I could go on and on about "The Brat Prince", but I'm certain almost everyone who follows/reads this blog already knows how I feel about this character. The fact that he is French, the fact that he plays the piano and violin, and the fact that he is very concerned about his appearance made me love him more than I should have. And the fact that TC coveted this role rather convincingly.
2. Don
He's always sharp when it comes to the kill and he rocks leather like it's nobody's business. He's in my top 5 favorite villains of all time.
It's not just difficult to catch Don, it's impossible.
3. Vincent
From his head to his toes, Vincent was a well-groomed,cold-blooded, and ruthless killing machine who knows how to rock a suit. 
4. Lex Luthor
He means business when it comes to dressing.
5. The Joker
I don't particularly like this villain, but his suit is iconic and I couldn't leave him out.
"Why so serious?"
6. Catherine Tramell
Probably one of the most seductive manipulating serial killers I've come to know.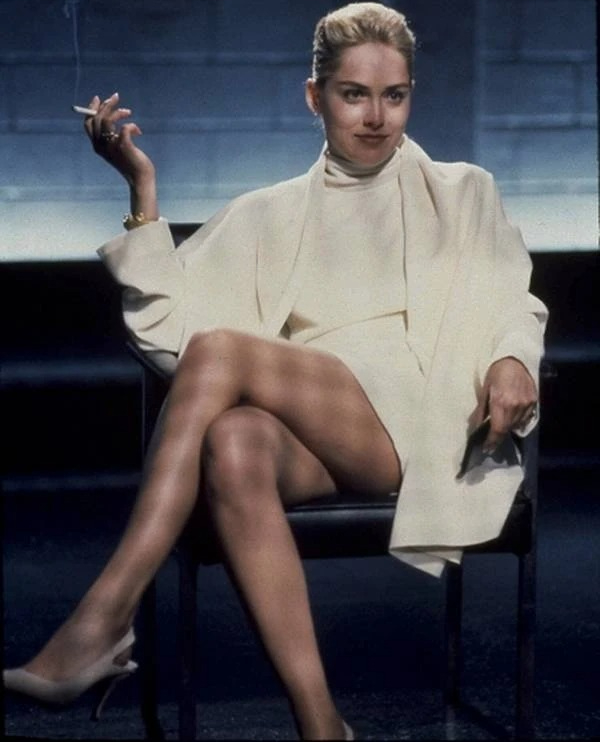 7. Carmen Sandiego
This world-class thief always made sure to look her best. The broad hat and trench coat were on point and I must confess, I loved her as a child and shamelessly rooted for her. I wanted to be her!
8. Count Dracula
Gary Oldman as the Count was a fashionable thing to behold!
9. King Louis XIV, roi of France
He was about high fashion and he certainly pulled it off well. He is one of my absolute favorite villains of all time. Leonardo did a very good job.
10. Jean-François de Morangias
A total French creep (in the movie of course!), but darn! His sense of style was something to behold in Brotherhood of the Wolf. The blue-eyed and ruggedly handsome Vincent Cassel slays EVERYTHING! 
Honorable mention: Tom Ripley
The glasses and the suit. Who can ever forget this stylish con artist and serial killer? Matt Damon did such a good job, that I was bowled over.
*** Images via Google Search