It's bright. I know. I know. My writing is bright too 🙂
First and foremost, I am a writer. Writing is the only thing that gives me a sense of freedom from the shackles of this cruel world. I am one of those writers who can't seem to write in chapter order, but this NaNoWriMo, things are not going quite right for me.
Today is the fourth day. On the second day, I only got 143 words down and last evening I was not feeling well and I ended up going to sleep as soon as I got home from work. I promised to wake up later that night to write, but my body wouldn't cooperate.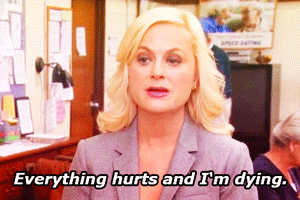 But…
The reason why I only got 143 words down on Monday was due to the fact that I couldn't seem to find a proper opening for the first chapter. I know I should move onto another scene, but I prefer to write in chapter order. It's just me. I've decided to free write, but I'm stubborn, so I'll go back to the first chapter this evening and hopefully come up with something. If not, I'll skip the first few chapters and come back to them later down the road.
Ah well, there's a first time for everything!
Writers who are worried about writing their first chapter while they have other chapters/scenes on their mind itching to be written down or typed up, it's definitely okay to skip the first, second, and even third chapter. And maybe even fourth and fifth. You can start from the middle, you can start from the end, just have your 50,000 words by November 30th to win the challenge. I hope your writing is going better than mine!
GIFs:
Google search